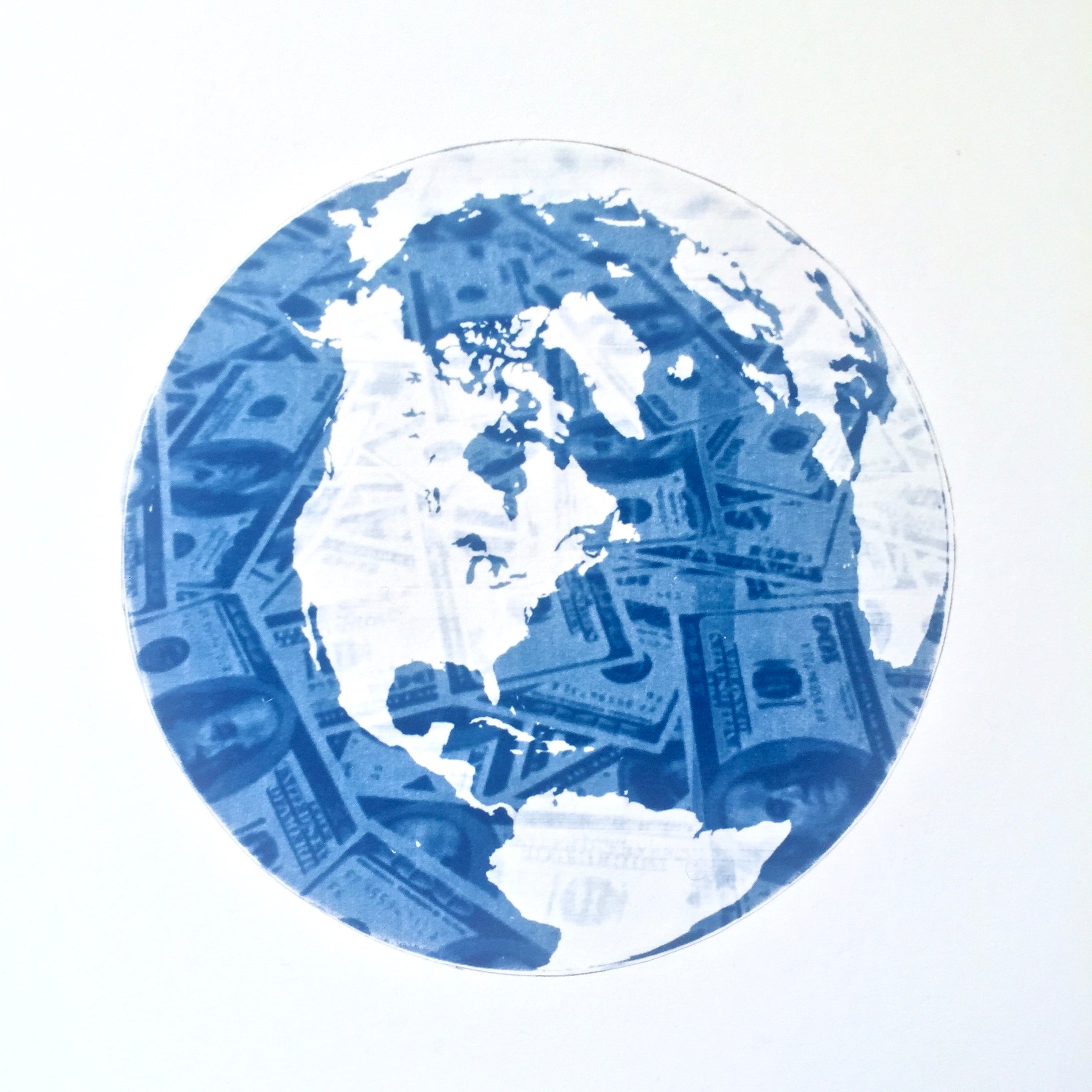 The Ground Upon Which We Stand: Christine So-All The Money In The World Can't Buy A New Ocean
Christine So
Regular price $200.00 Sale
20" x 20"

cyanotype (on paper)
This is a double-exposure hand-printed cyanotype made overlaying one photo negative
on top of another. Single-use plastic is killing life in the oceans and is entering our food
through the food chain. The ocean is vast but now thoroughly polluted. Just 10% of
plastic gets recycled. Just because something is recyclable doesn't mean it will be.
Refuse, reuse, repair, reduce, and last of all recycle.