This Month in the Gallery
Devastating Loves & Transcendent Hatreds
Through November 30
Image: Daisy Crane
Blood Sun, Body Leaves
Current Exhibit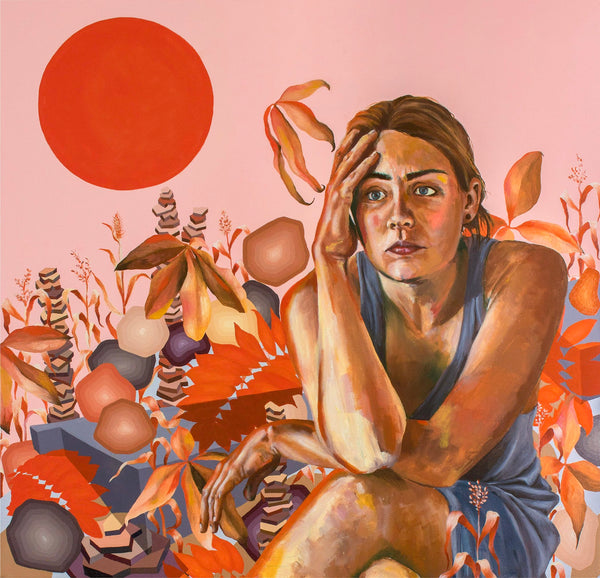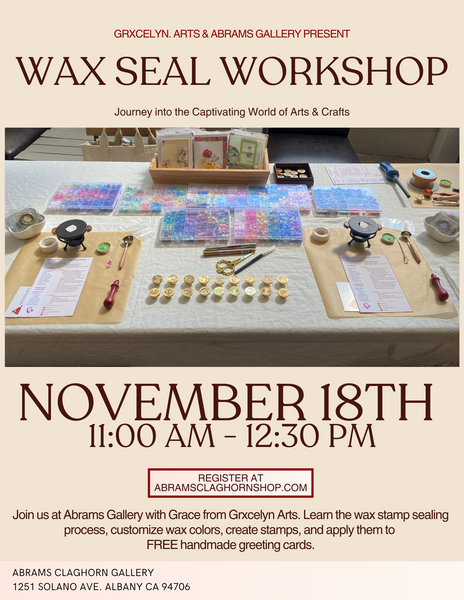 We have some fun new workshops happening soon, please visit our Workshop page for all the information!
Workshop Listings
About Us
Abrams Claghorn Gallery believes that everyone has a unique story to tell through creative expression. We present over 70 local makers in our diverse collection of home goods and art for sale. We also feature local and emerging artists, rotating monthly in our gallery. We showcase works that allow artists to focus on concept and masterful craftsmanship.

Sustainable, Ethically Sourced, Fairly Priced 
There are a several positive results from choosing only local artists as vendors. Most makers in the SF Bay Area are women, and if we choose our vendors based on quality alone, then it naturally follows that we will have a very representitive sampling of the local community, meaning most items in the shop are made by women. And, that also means that with many other factors (culture, ethnicity, age, etc) we have an accurate sampling of the artist community at large.
It is important to us that there are no ethical concerns for labor sourcing and few sustainability issues. We know personally 99% of the makers, and what their inventory is made with. None of the items we sell are made in factories. Almost all of the inventory is hand delivered, which means the vendor does not leave packing materials here, and any used by the vendor can be re-used for later transportation and delivery.
Last, and very important, it is crucial to us that the vendors get paid a fair amount for the items we sell. That means we are not always as inexpensive as other places. 
We thank you for your support of local artists and craftspeople, and hope to see you in the shop soon!