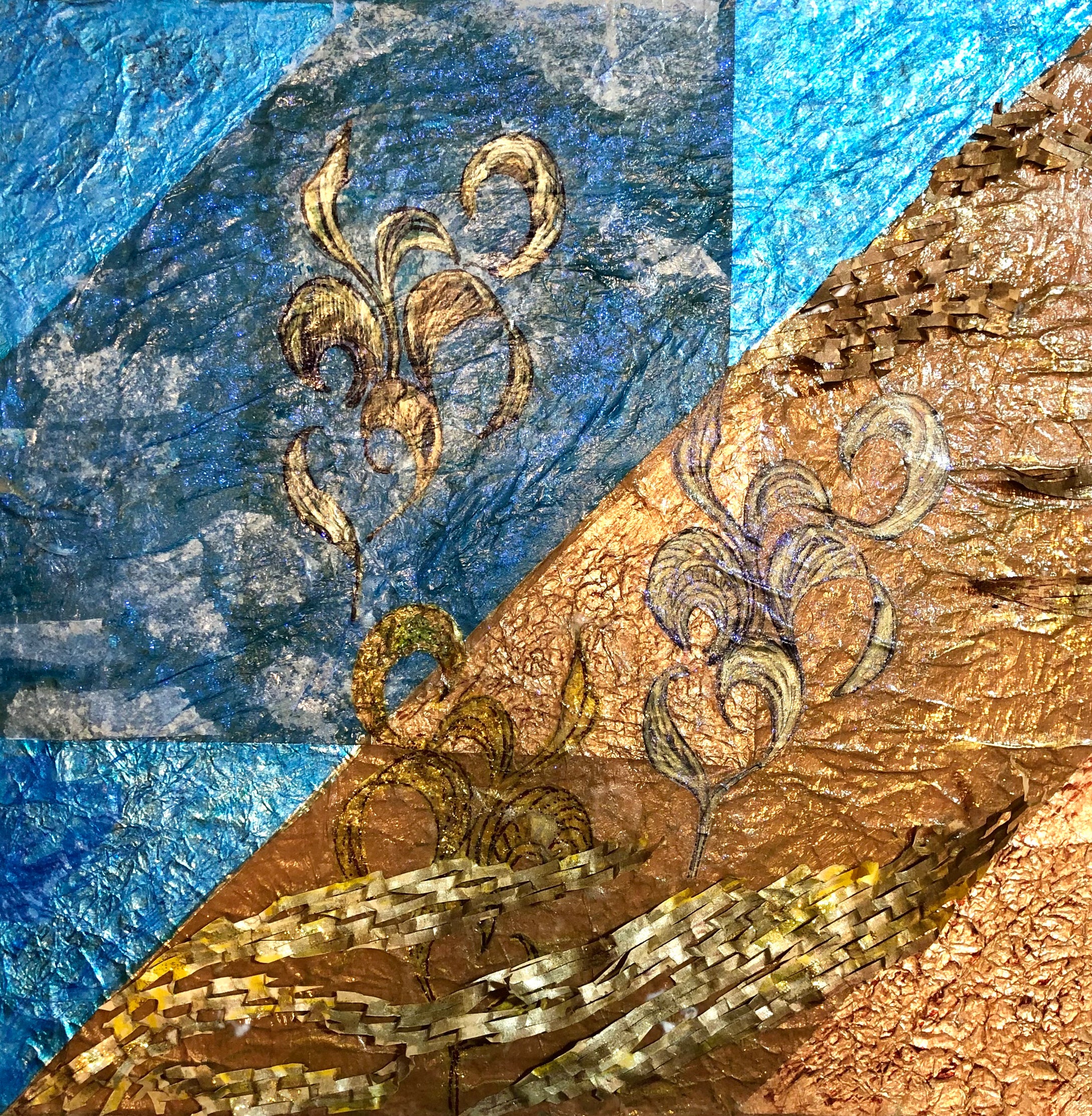 Re-Imagining Our Footprint: Laura Abrams - California Blue and Gold
Laura Abrams
Regular price $950.00 Sale
California Blue and Gold
12" square, mixed media

Working towards a more sustainable future as an artist, I create works using found and recycled materials that comment on the natural world. "California Blue and Gold" was built using collected tissue paper, aluminum foil, a paper bag, and packing material. It focuses attention on the natural features of our beautiful state.
This work celebrates the spectacular mountains and sky on a journey between northern and southern California. The many miles encompass vivid natural beauty contrasted with the unrelenting road, traffic, trucks, rest stops, pesticides, meat processing, and the other byproducts of the cultivation and exploitation of the Golden State.