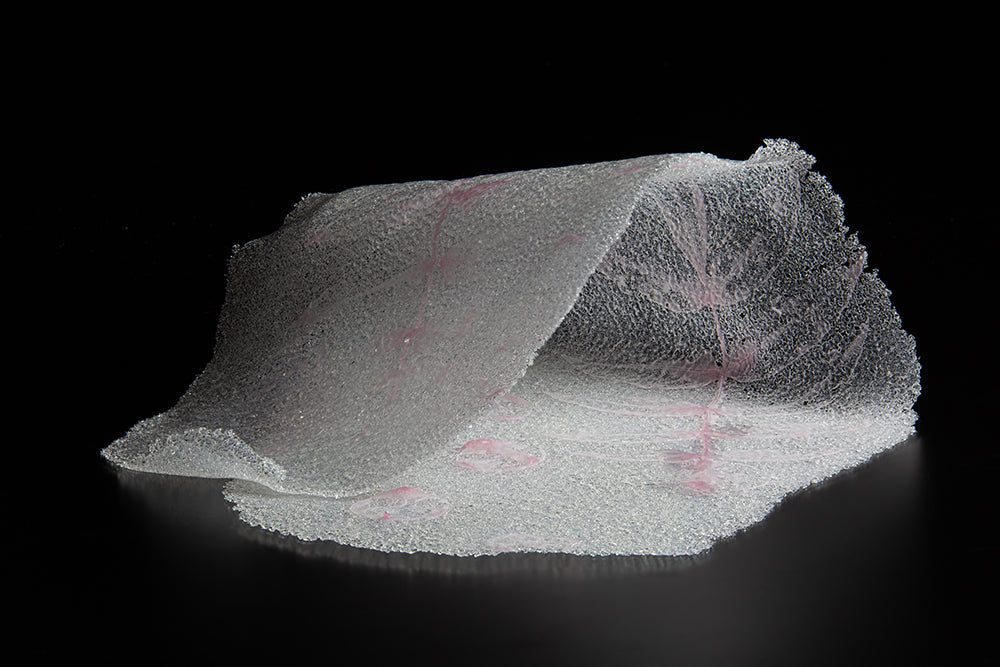 Particles-Fahan Sky McDonagh: Evanescence
Fahan Sky McDonagh
Regular price $1,200.00 Sale
Pate de Verre
12" x 10 1/2" x 4 1/2"

Fahan Sky McDonagh 
(b. 1975, Chicago, USA) is a conceptual artist using glass and found objects to create sculpture about the impermanence of life and transience of nature. In her recent series, natural found objects are collected and hot printed onto pate de verre sheets like paper. They are then gently folded in such a way that they appear alight in the breeze. These sculptures are formed by hand, in a hot kiln and then allowed to anneal slowly to insure stability. To capture a moment, a bit of nature, as a thin piece of glass aims to remind the viewer of the fragility of our environment. McDonagh has exhibited and taught internationally.
DUE TO THE DELICATE NATURE OF THIS ITEM SHIPPING WILL HAVE TO BE CALCULATED & CHARGED SEPARATELY. WE WILL CONTACT YOU TO DISCUSS SHIPPING OPTIONS AFTER THE ITEM IS PURCHASED.