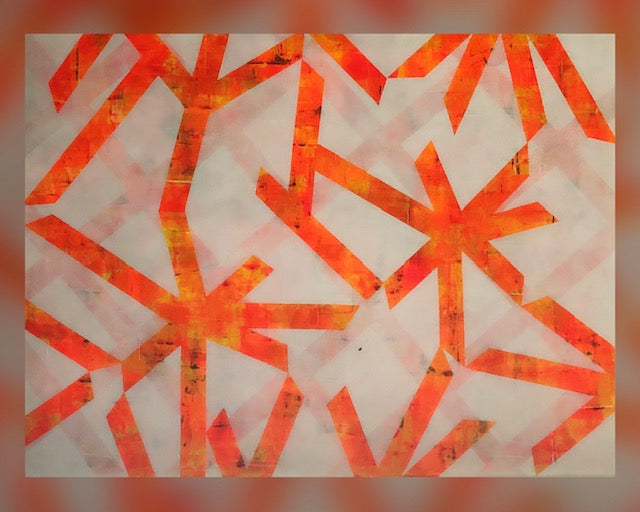 Michelle Tompkins : Starburst
Michelle Tompkins
Regular price $1,100.00 Sale
18 x 24", Acrylic abstract on canvas, 2020

"I go into a trance and create something beautiful"
I believe I was born to create. From childhood, I was either painting, drawing, or sketching. For the last 14 years, painting has been my passion.
The acrylic abstract on canvas is my preference. I find my inspiration in nature, architecture, everyday objects, and life itself. Sometimes there's a specific image I want to create, other times I let the feeling take me wherever it wants to go. I love using bright colors, but also allow the piece itself to decide. They all have their own personality and energy, which is one thing that makes my designs unique.
I was shy at first to show my work. It is so personal. But now I'm ready to share them with you. ENJOY!