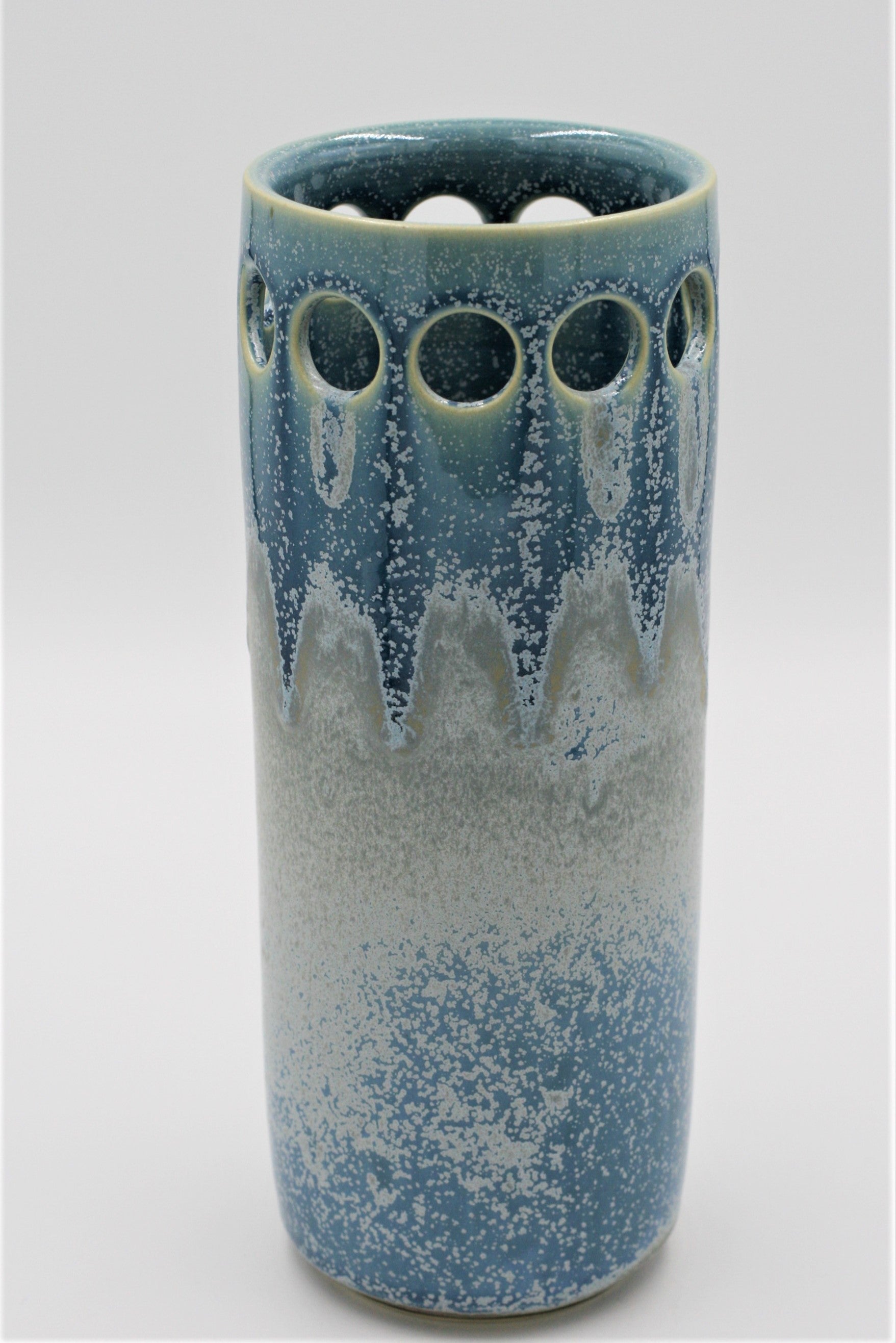 Lynne Meade: Tall Cylinder Vase Ice Blue
Lynne Meade
Regular price $50.00 Sale
Height varies on each vase 8.5" - 9.5" by 4" round
All of my ceramics are wheel thrown and hand carved or hand pierced. Everything is done by eye, without molds or templates. I keep to a simple color palette to avoid the toxic metals in many clay colorants and to let the intricate design speak for itself. The straight lines and undulating curves in architecture and nature imbue my organic, geometric forms.
Blending Asian, art deco and art nouveau influences, my aim is for originality, master craftsmanship and sculptural quality. I aspire for my pieces to become classics like an Eames chair or Noguchi table.
The symmetry and dynamic patterns of the master potter of Mata Ortiz, Juan Quezada, inspire me. The patterns in my ceramics tell stories that unfold as a viewer turns a piece. Carving or piercing a vessel over days creates a peaceful, meditative space that becomes embodied in the work.
The mid-century modern pierced collection explores the play of light and shadow, transparency and inner space. The carved collection offers a unique interplay of texture and proportion found in Chinese porcelains.
My work pushes the boundaries of function vs. art. How little clay can express a vision? What is the perfect balance of delicacy and strength? Will the design stand the test of time?