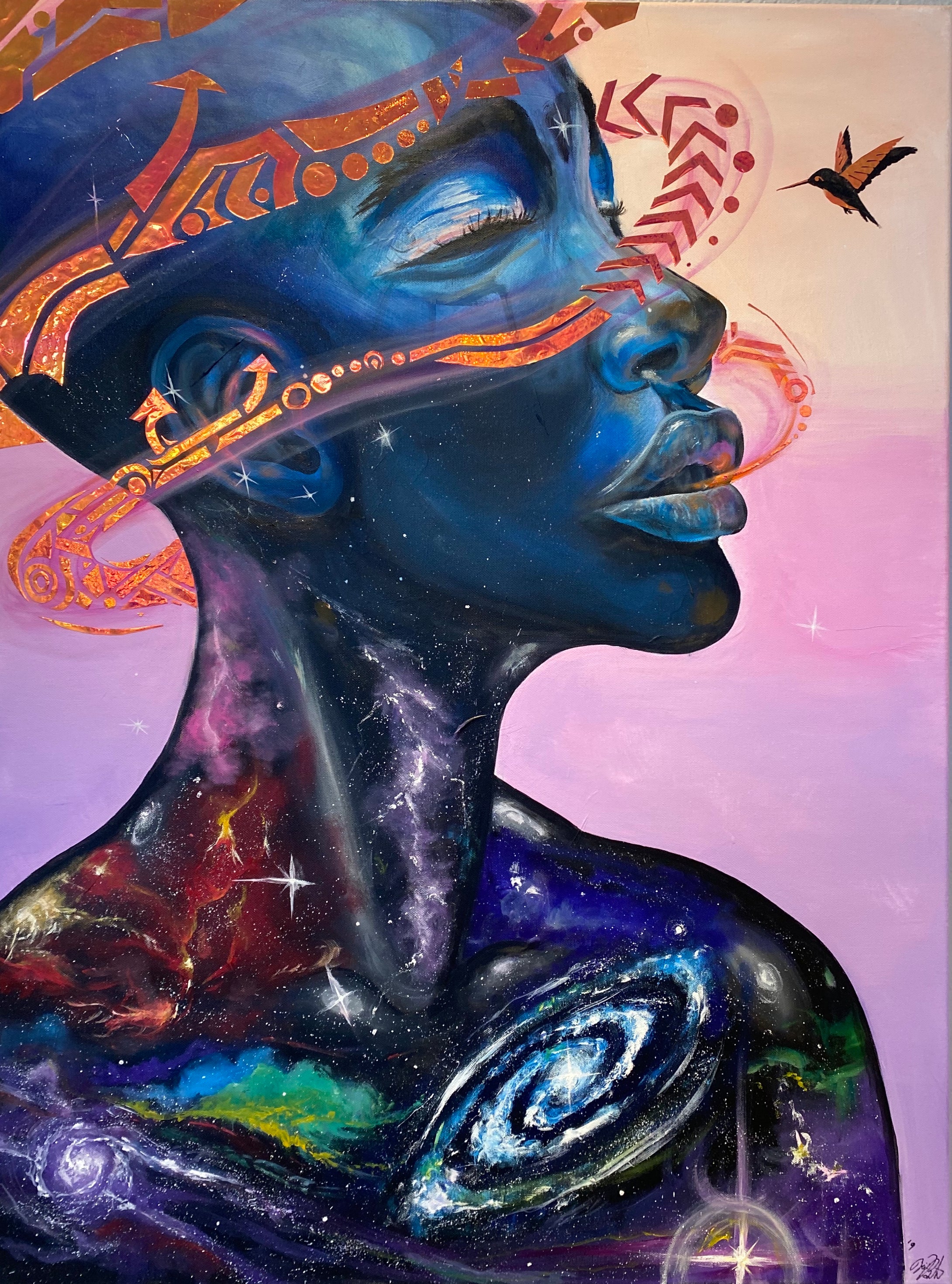 Liberation, Celebration & Defiance: Zoe Boston-Ascension
Zoe Boston
Regular price $2,000.00 Sale
"Ascension" by Zoe Boston
Acrylic on Canvas
30" x 40"
About the Artist Zoë Boston:
Zoe Boston was born in Southern California, raised in upstate New York, and has now lived in the Oakland Bay Area for 6 years. She is an artist in almost every sense of the word, as she paints, sings, and writes. she uses her gifts to show God to this world and give glances into a world unseen.
Her inspirations come from God, life, love, music, and everything in between. She has been drawing all her life, however, didn't start painting until She came back to the west coast. 
 In 2019, Zoë Boston received the Jan Hart Schuyers Artistic Achievement Award through The Art of Living Black, establishing her as one of The Art of African Diaspora's 2020 Spotlight Artist and featured speakers. She has exhibited at the Richmond Art Gallery in conjunction with The Art of Living Black, Jingletown Art Studios, American Steel Studios, Abrams Claghorn Gallery, The Grove salon, and Joyce Gordon Gallery.
 The motif of the pieces she is exhibiting is the process of a journey. Everyone's journey has similar phases; The ups, the downs, the importance to keep going, and to trust God. At the same time, everyone's journey is wildly different, and that is part of what makes us who we are. Through the viewing windows into her world, That she calls art pieces, you can see how her journey has shaped and prepared her.
 She calls it art to simplify the means of expression. These pieces were birthed from the revelations of her life experiences so far. She grows with each new piece. You are not just witnessing art but, portions of her life's journey.