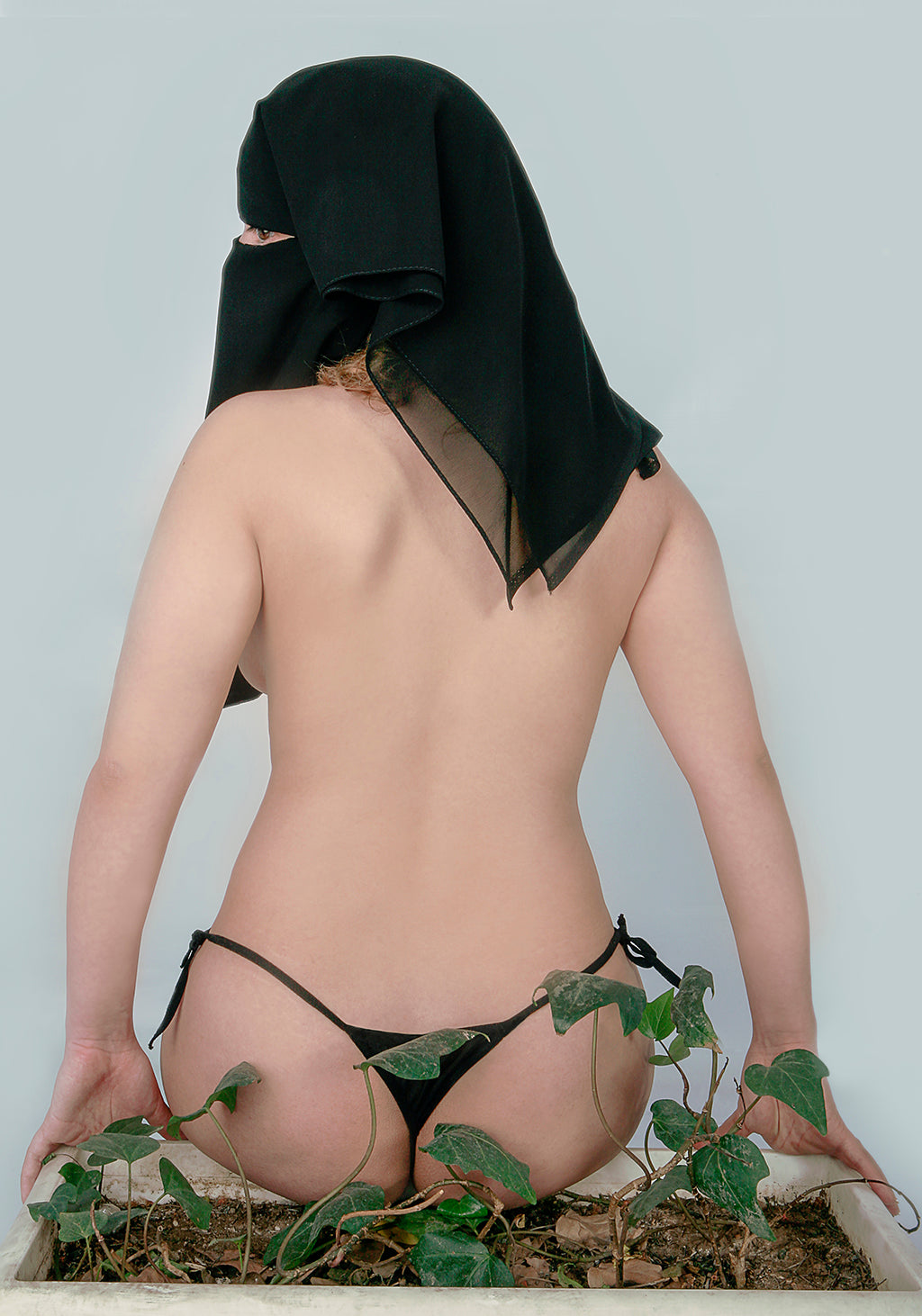 Hair : Maggie Parvaneh : Utie" from "Borgheh"Project
Maggie Parvaneh
Regular price $2,100.00 Sale
14x20", Frame Size 18x24", photograph
Limited Edition: ⅕
Artist Bio:
Maggie Parvaneh is a Dallas based artist whose work addresses dialogues between gender and society, tradition and modernism. As a feminist artist, she is concerned about women's issues, includes women emotion, rights and faith. Her inspirations are emerged by reality and abstraction, Iranian miniature, poetry, and sculptures. Maggie has been actively involved in making art and exhibiting her works in galleries. She also has been actively involved in the community and social engagement activities in New York and new media. Maggie works across photography, video and installation. She started her career as a photojournalist in Iran, with over 15 years of experience, her projects range from documentary to fine arts. Throughout her years working as a documentarian, she became a skilled storyteller, using both still and moving images and has been featured in many international media platforms. She brings her technical expertise and fine art background into the studio where she shoots for a wide variety of commercial clients. Her focus is on the fashion industry, portrait photography and product advertising.
 Maggie holds a bachelor of fine arts is photography from Art and Architecture University in Tehran. She received her MFA in photography, video and related media from school of visual arts. Her work has been exhibited in the United States, Europe and  the Middle  East.
Artist Statement:

To me, taking pictures is all about movement—capturing the essence of motion, the human spirit in bodily form, and distilling this aliveness—where it comes to rest in the frame of a single, still photograph.Storytelling is my art form and my talent. The digital image is my canvas and the human body is my palette. I use the language of bodies in motion to show vulnerability, value, capability and power. 
I find fascination in whirling female and male models, glistening nudes, brightly colored fabrics or translucent, melting snowflakes. My ultimate goal is to represent a vision of my insight and my life experiences.