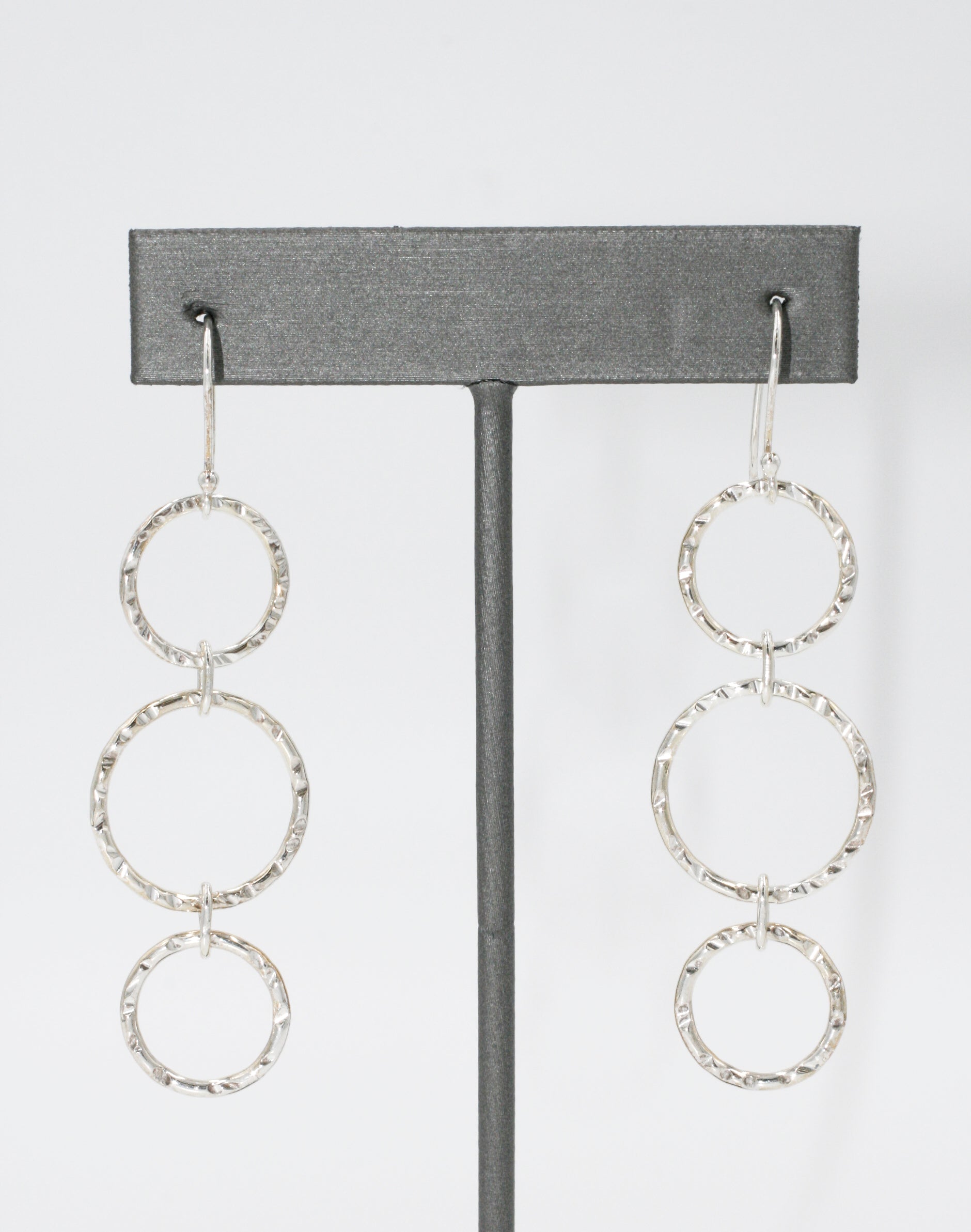 Forge & Fountain: Earrings- 8
Forge & Fountain
Regular price $98.00 Sale
Triple hammered circles linked together to enhance movement within these gorgeous earrings. Each piece is made of argentium silver and measure 2" in length.
Forge & Fountain uses ancient and modern techniques, as well as the highest quality materials to set their work—and your jewelry—apart. They seek excellence in every piece with their combined experience of over 30 years in fine art and jewelry design. As members of Ethical Metalsmiths, they believe in making their award winning jewelry from responsibly-sourced and carefully selected Argentium silver, fairmined gold, and natural gemstones. Each piece is sketched, shaped and styled by hand, leaving no two pieces exactly the same.
They fabricate every element of their handmade jewelry. This includes pouring their own ingots, forging out wire and sheet, fusing delicate accents together, and setting stones. They also incorporate their own finely carved and cast elements into select rings, necklaces, earrings and bracelets. The joining of these elements creates an alchemical marriage of esthetics their pieces are known for.