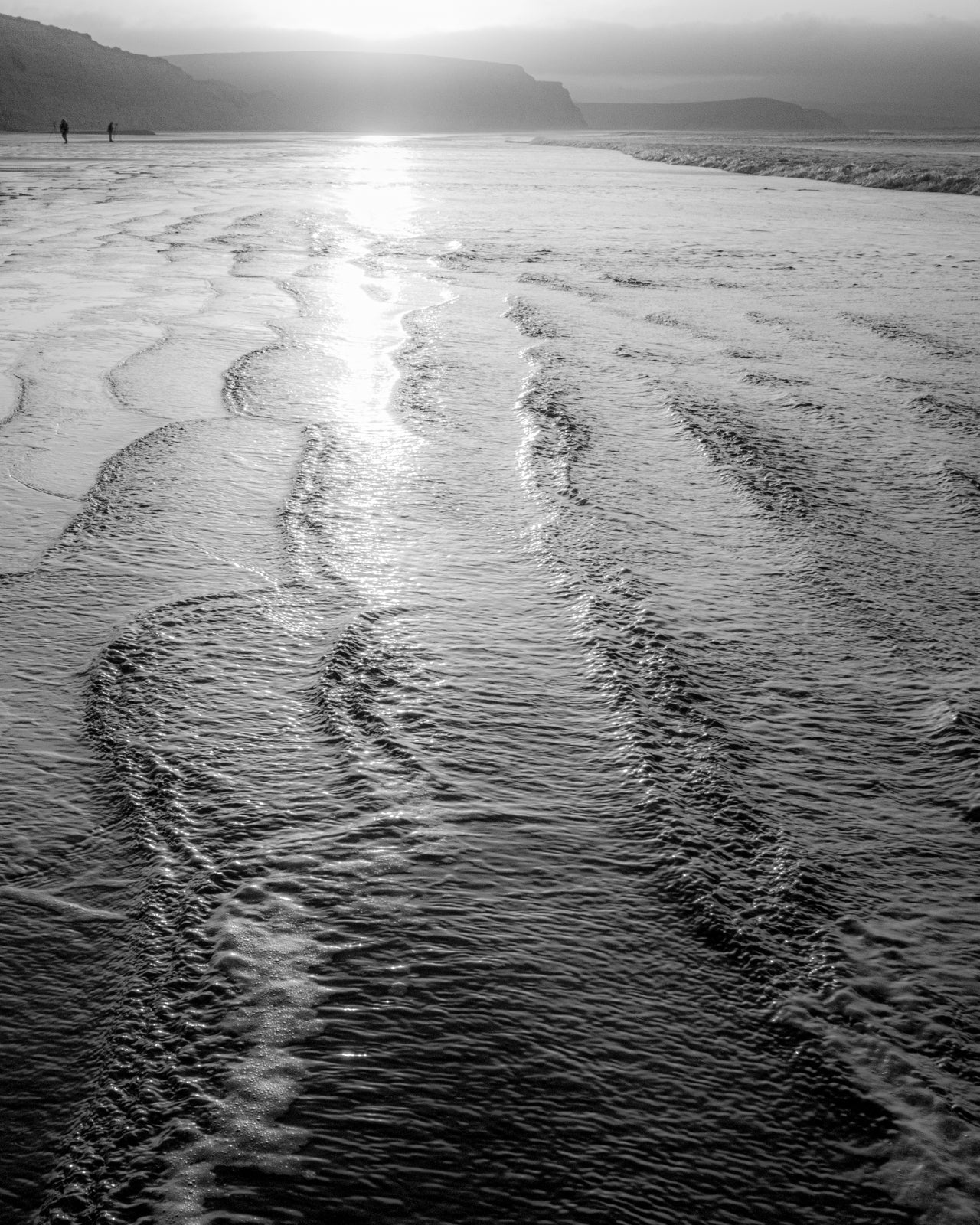 Transitions: Mary Martin DeShaw: Lines in the Sand 2
Mary Martin DeShaw
Regular price $300.00 Sale
Lines in the Sand 2
14x11" 
ARTIST STATEMENT
As an open door between the past and the future, I hope those who view my photography find the opportunity to bring their own interpretations to the story being told and to see the world in fresh and compelling ways.
EARLY YEARS
Soon after receiving a B.A. in Journalism, I participated in a year-long course through the (now closed) Glen Fishback School of Photography in Sacramento, California. Several years of free-lancing followed, with clients including Liquid Paper Corporation, the Dallas Morning News, and companies needing newsletters, marketing materials and slideshows. One of my most rewarding roles involved photography and public relations for one of the country's first nationally-recognized magnet schools. My photographic career was put on hold during my years in a leadership position with the University of California, during which time I savored the idea of returning to it when I had the freedom to do so. I now relish using photography both artistically and journalistically.
RECENT YEARS
- As a fine art photographer I have participated in organizing several large photography exhibits including the 2018 "Berkeley Aperture" at the ACCI Gallery in Berkeley and "Visions of Democracy" at the Abrams Claghorn Gallery in Albany.
- My work has been shown in a variety of venues including Artworks Downtown, the Expressions Gallery in Berkeley, the Marin County Fair, The Marin Society of Artists, The Lightroom in Berkeley, the Gray Loft Gallery in Oakland, and the de Young Museum in San Francisco.
- I've been published in several books, including LensWork's 2020 "Our Magnificent Planet," and the 2019 Women's Building of San Francisco's "Maestrapeace," documenting the city's monumental feminist mural.
- I've donated framed prints to many nonprofit fundraisers. Most recently, I was invited to have my art in the 2021 "Dart for Art" event sponsored by the LymeLight Foundation in Burlingame, California, an organization which provides medical grant money to children with Lyme disease.
- As a Volunteer Affiliate with ProBonoPhoto (probonophoto.org), I have covered scores of political events in support of progressive causes all over the Bay Area. This organization hosts a website for images which are free to the media and event organizers. A number of my images have been used for promotion purposes, including the Oakland Women's March two years in a row. Framed prints from these events now hang in the office of one of our state legislature's representatives.
- As a documentary photographer "at large," I have covered years of events for nonprofits, among them are SOAR for Youth (for foster youth), Habitat for Humanity, Alzheimer's Services of the East Bay, Coming of Age, Writer Coach Connection, Jewish Gateways, the University of California, and the San Francisco Senior Center. My images are used on their websites, and in printed materials and books sold at fundraisers.