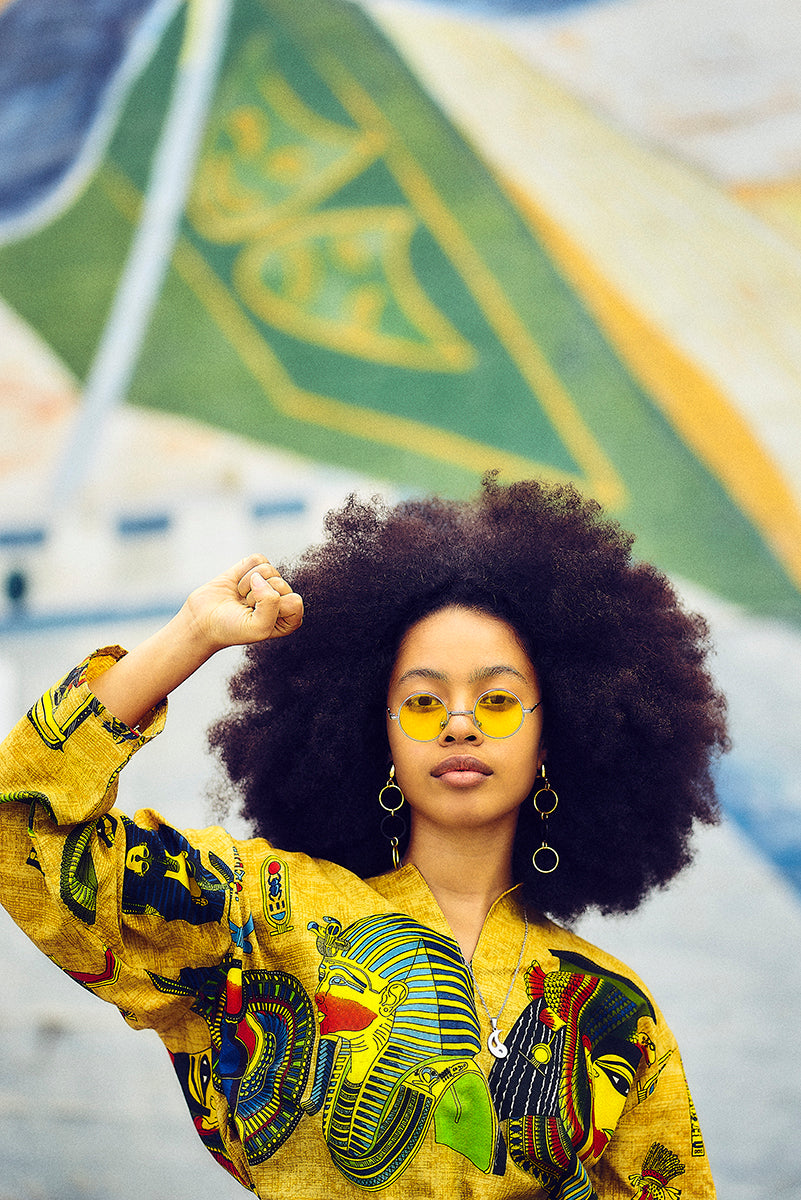 Thriving in Place: demetrius philip - Power to the People
Abrams Claghorn Shop
Regular price $2,000.00 Sale
20-1/8 x 26-1/8", Digital Print
Artist Statement
The photographs capture moments during COVID 19 & Juneteenth 2020. Each represents the
significance of the truth of Thriving-In-Place. As a black race, we continue to push and elevate
ourselves. The photographs are from two different bodies of works. The images continue to push the
limits of documenting persons throughout the pandemic and the celebration of being black in
America. The photographs juxtapose the relationship of one's perception towards unforgettable
moments during the beginning of 2020.
As a photographer, I intend to create a narrative that continues to embrace my people, our culture,
and our identity. This thought in mind, the direction to thriving as a collective will shine. There's a
contemporary feeling within the modern images that resonates well within the appearance in my work.
The reference communicates a period during the 1970s & 1980s as our black men and women
continued to be resilient and fight for their rights. However, it's a real reflection of the way I envision
my brothers and sisters during our time. The images were created and captured with a Sony system,
and are printed as digital C-prints.