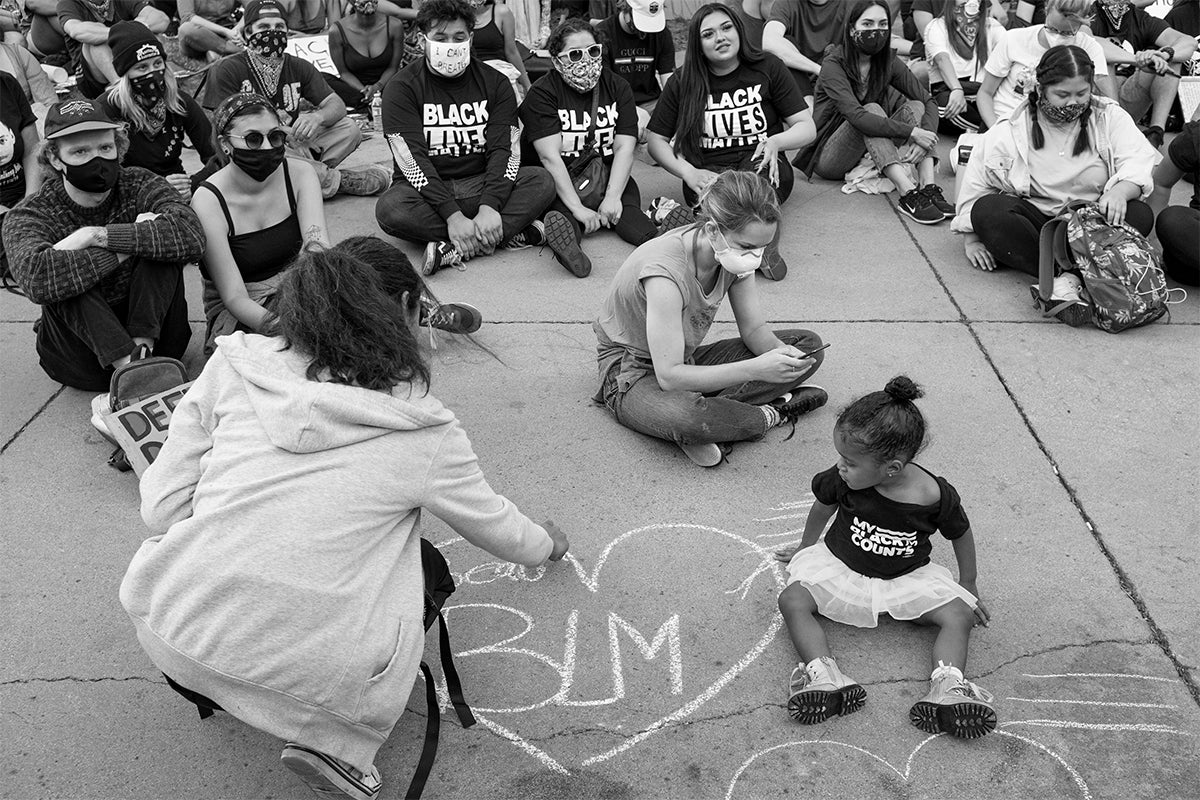 Thriving in Place: Dan Fenstermacher - Next Generation
Abrams Claghorn Shop
Regular price $750.00 Sale
12 x18", Digital Print
These photographs were taken during the month of June 2020, at protests around the Bay Area in response to the unjust killing of George Floyd, Breonna Taylor, Ahmaud Arbery, and many others.
The images within are meant to honor the memory of victims of police brutality, speak up against racism, and record a historical movement in America.
Black Lives Matter.
Artist Bio
Dan Fenstermacher's photography merges environmental portraiture and documentary storytelling. His work aims to shed light on the perseverance of the human spirit in overcoming life's challenges. Fenstermacher was recently selected as the winner of the 15th Annual Smithsonian Photo Contest for the American Experience category.
Fenstermacher has worked in photography on four continents.  His work about mental illness has been featured on The Huffington Post.
He holds a Master of Fine Arts Degree in Photography from San Jose State University, is a member of the Bay Area Photographers Collective, and teaches photography at West Valley Community College in Saratoga, CA.