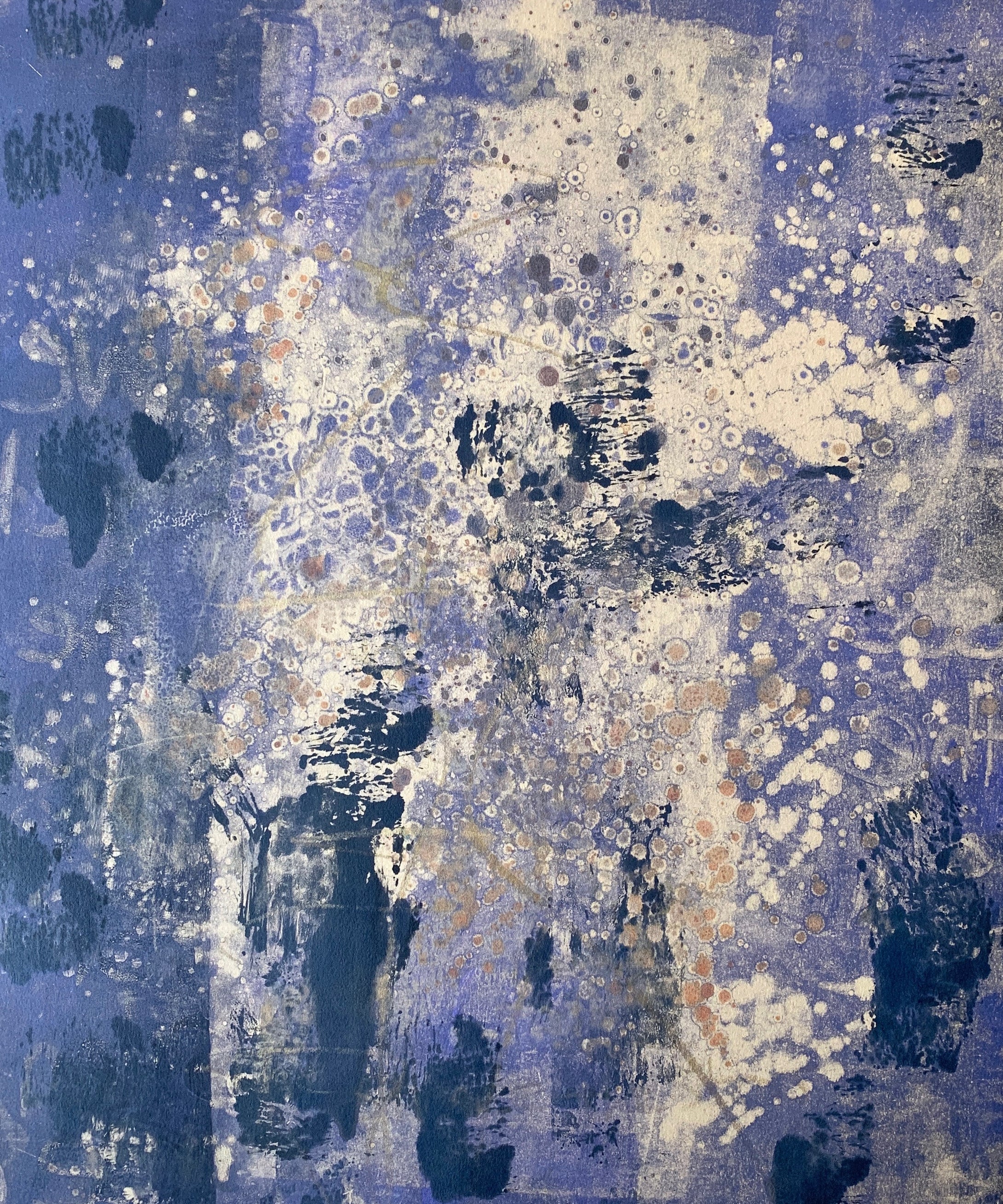 Shimmer: J. Ruth Gendler: Night Becoming Water
J. Ruth Gendler
Regular price $1,200.00 Sale
28 x 24 "
Monotype 
I love to glimpse the shimmer as water travels the world as both message and messenger.
 
In rain and in river, at the ocean's edge and in energetic waterfalls. What is more beautiful than light on the water, watching the sunrise over a lake?
 
What is more beautiful than the clarity of light after the sky has been rinsed by rain?
 
So often at night, the sky feels like an ocean of darkness, punctuated with the shimmering jewel light of stars.
 
My monotype Night Becoming Water is an image of this night ocean. An idea I found beautifully articulated in a Rumi poem:
 
Inside water, a waterwheel turns.
A star circulates with the moon.
 
We live in the night ocean wondering,
What are these lights?
             Rumi (1207-1273), translated by John Moyne and Coleman Barks
 
**
One of my favorite definitions of poetry says that poetry multiplies the meanings.
            I feel that way about making monotypes. For me printmaking is about variation and experimentation, working with certain themes over many years. I am inspired by organic geometry; lines that form into tree branches and the routes of rivers. Also, the curves of the human face, shapes of leaves, light at the edges and center, the ocean and the night sky.