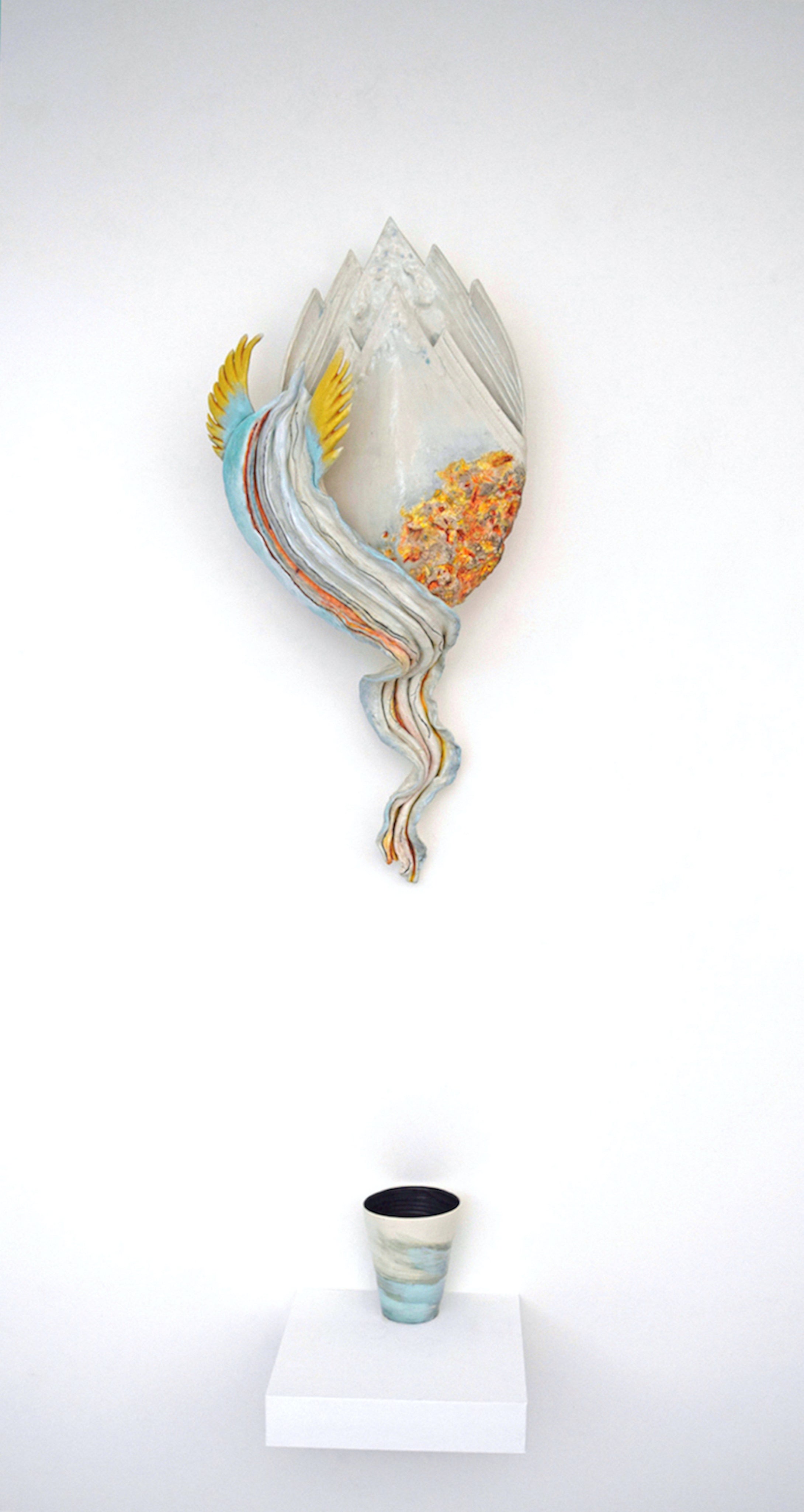 One Nest : Earthworks: Pairing 6: Vicki Gunter: Tapped Out, Canary & Elephant Series
Vicki Gunter
Regular price $2,600.00 Sale
Tapped Out, Canary & Elephant Series
Ceramic (paper clay, underglaze, stains, glaze, rope, brass, ice cubes), 54 x 13 6 inches, 2015. Ice melts down glacier into oil filled tumbler below, $2600
When I was 8 or 9 years old, I was the youngest person to sign the ledger at the 11,548-foot summit of Mt Conness in Yosemite National Park. I followed footsteps chopped across its frighteningly steep beautiful glacier.
The future is bleak for Yosemite's glaciers. They have receded 80% in the past 140 years. I have personally seen a dramatic difference in my lifetime.
Due to Climate Change Conness Glacier (one of California's largest) is now melting so fast, it's likely to be gone in 5 or 10 years.
We Californians have counted on a third of our drinking water coming from the Sierra snowpack.
Melting Glaciers = Canary in the Coal Mine for Earth.
Fossil Fuels + Corporate Profit = Elephant in the Room.