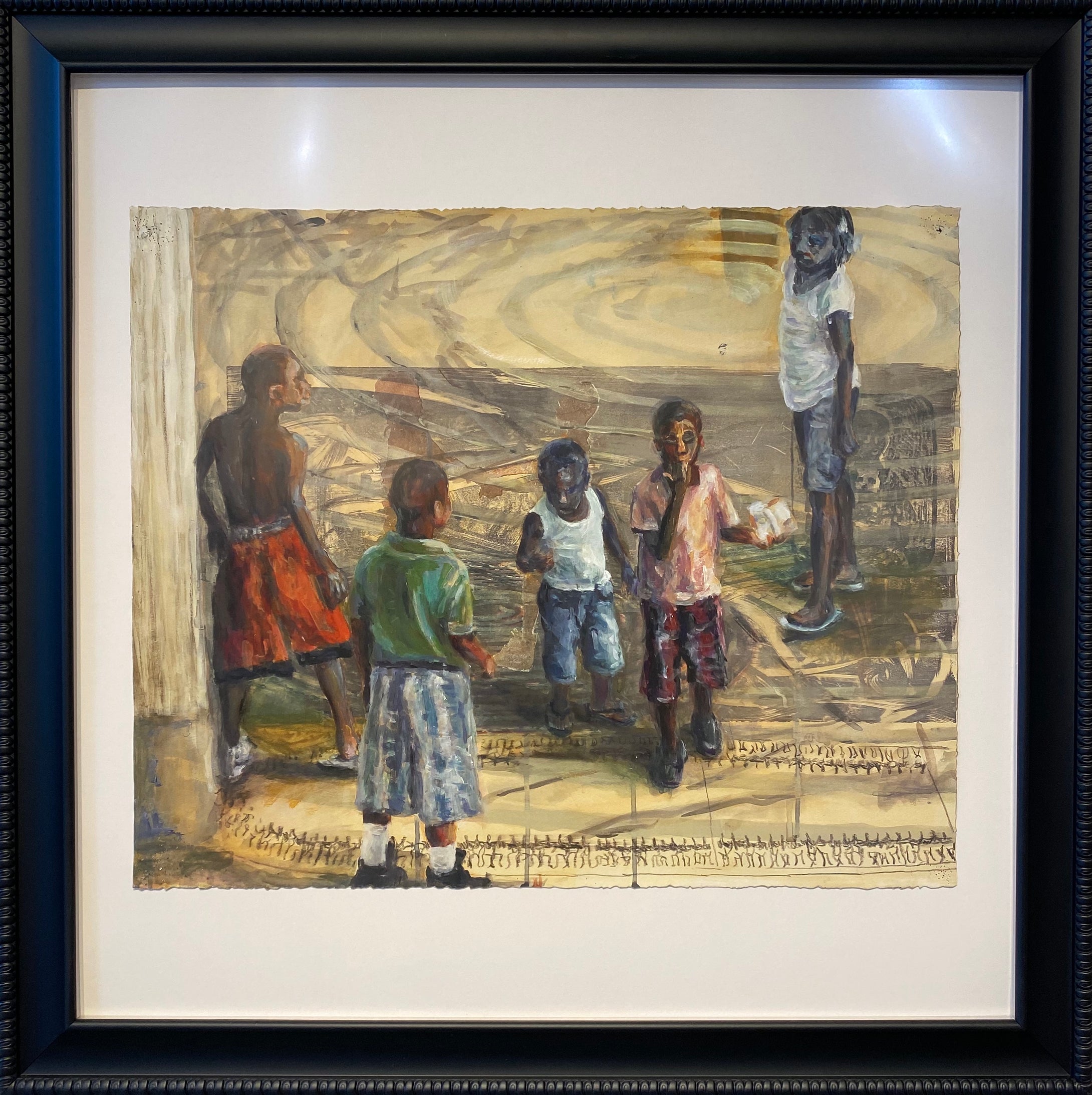 Liberation, Celebration & Defiance: Fan Lee Warren-Legacy D
Fan Lee Warren
Regular price $3,000.00 Sale
"Legacy D" by Fan Lee Warren
Archival Giclee Print
33" x 33"

Fan Lee Warren's work explores various perceptions of black American culture, and it's reflected historical construct.  Figures are arranged within layered fragments of historical memories and events, composed into visual narratives always questioning societal views. Her work depicts information simultaneously from the past and present.
To convey time and tension, she stresses the surface of the paper using fire, earth and herbs.  Images are then drawn, printed and painted with acrylics, watercolor, ink, pastels, charcoal, and pigments. They are displayed in antiqued colonial frames.
The universal ancient spiral provides the transformative symbolism that connects her current and past work with her ancestral memories.  Each loop of the spiral brings one back to the same place, in timeless movement and flow.