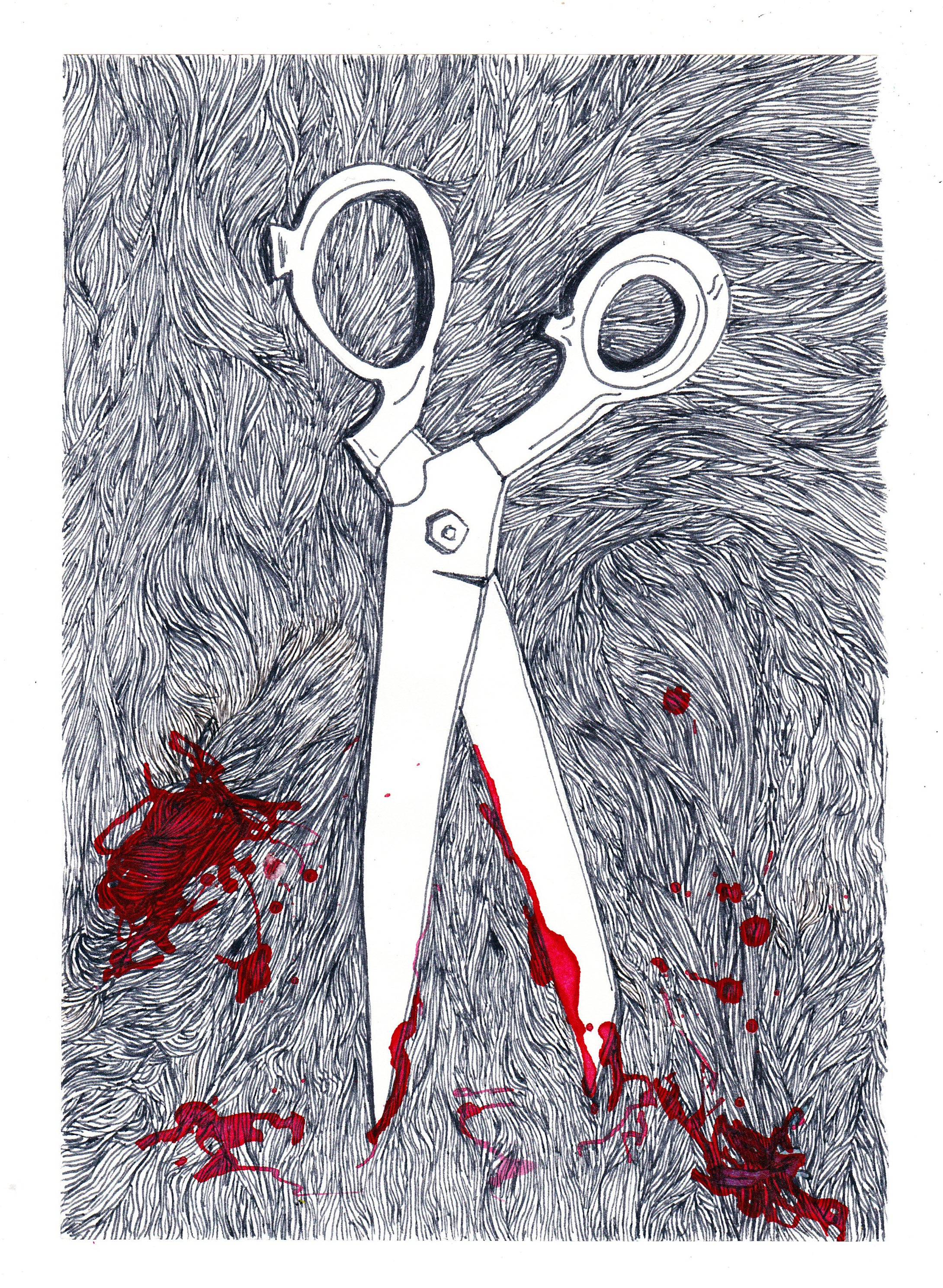 Hair : Nazanin Parviz : Severence
Nazanin Parviz
Regular price $400.00 Sale
6" x 9", frame size 11.5" x 15.5"
Artwork Statement:
In this piece, the artist aims to convey a message about the violence and oppression perpetuated by the forced imposition of the hijab. The cutting of hair, traditionally associated with femininity and beauty, is used as a symbol of the stripping away of women's autonomy and their right to choose. The piece represents the bloody and brutal struggle for women's rights, which requires sacrifice and determination. The piece contributes to the ongoing dialogue about mandatory hijab and the feminist movement in Iran, and serves as a rallying cry for those fighting for the right to express themselves as they choose.
Artist's Bio:
Born in Iran and currently based in Los Angeles, Nazanin is a passionate artist who channels her experiences and perspectives into her captivating work.
Nazanin's artistic practice is characterized by a versatile range of techniques, as she fearlessly explores new forms of expression. Her works include vivid paintings created with acrylic and mixed media, striking mono-prints, and delicate pen on paper. Through these various mediums, Nazanin is able to convey her unique vision of the world around her.
Nazanin's pieces often touch on themes of identity, memory, mysticism, and are informed by her own experiences as an Iranian woman navigating complex and changing cultural landscapes.