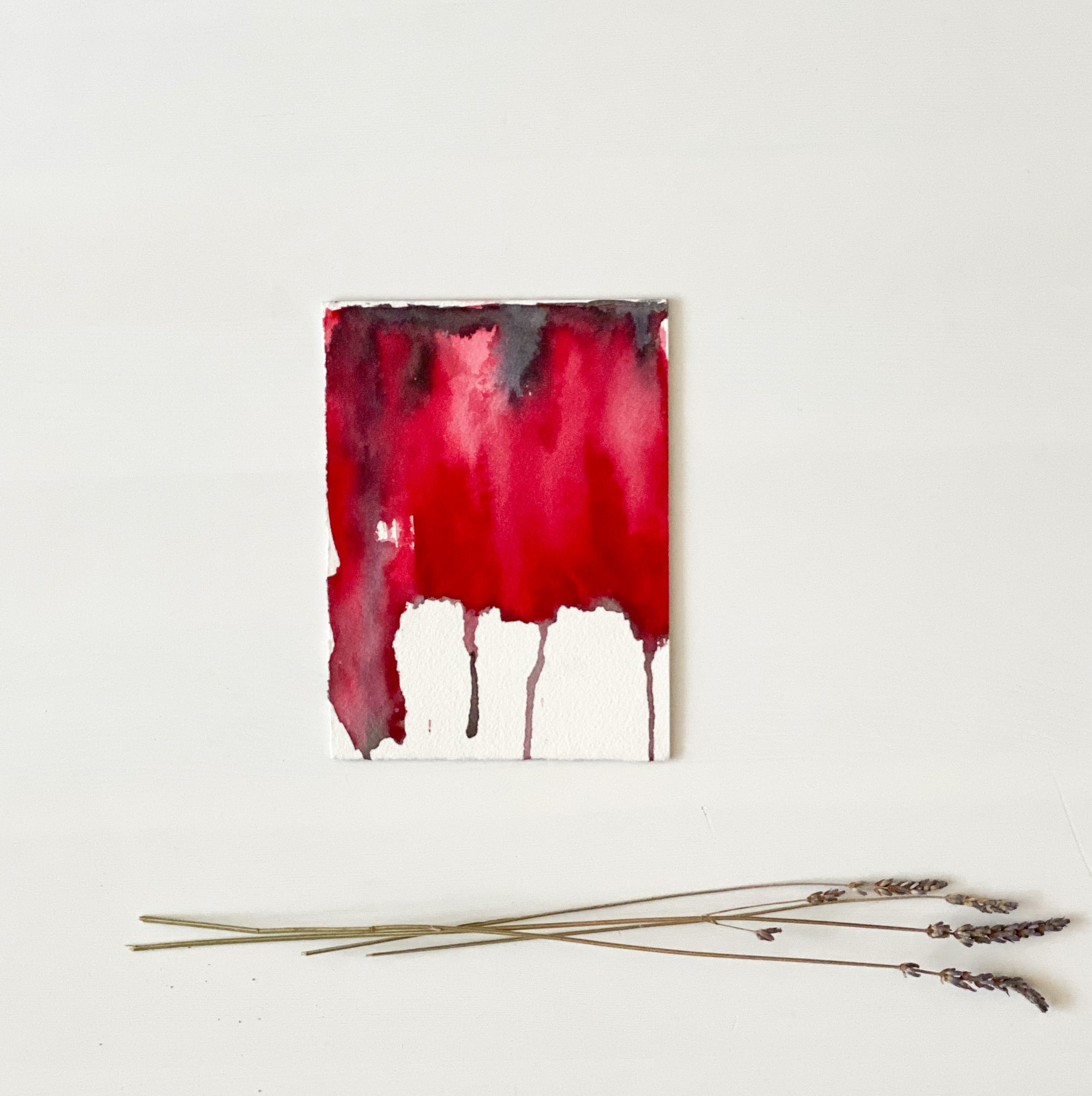 Devastating Loves & Transcendent Hatreds : Jamie Smith : Rage
Abrams Claghorn Shop
Regular price $150.00 Sale
Rage
Watercolor and paper 
6 x 4.5 inches, 2021
$150.00
This was the first piece I created in a series centering around heartbreak. Painting it felt like pouring my raw emotions straight onto the paper, emotions I didn't even realize were still bottled up. The feeling of rage does not require as much explanation or nuance as some of the others. In writing about it, I find I'm not able to string together much of a narrative. 
Disjointed thoughts like:

"How could you?" 
"This isn't fair."
"I hate you!" are all I'm coming up with, but I think that sort of fits the bill. Anger isn't well-spoken or nicely laid out; it's frantic and disjointed and red. 
Jamie Smith is an artist, wife, and mother in her 30's living in San Francisco. Born and raised in Idaho, she studied French language and literature at the University of Idaho. Art has long been a hobby and an outlet of hers, but during the isolation of 2020's quarantine (combined with being a new mom), it became more of a lifeline. Through this rediscovered passion, Jamie has been using her art to work through and share some of the new life changes she is experiencing and processing older emotions. She hopes that in sharing this work, she can connect with other women/mothers/people who may be experiencing the same things and celebrate their strength.