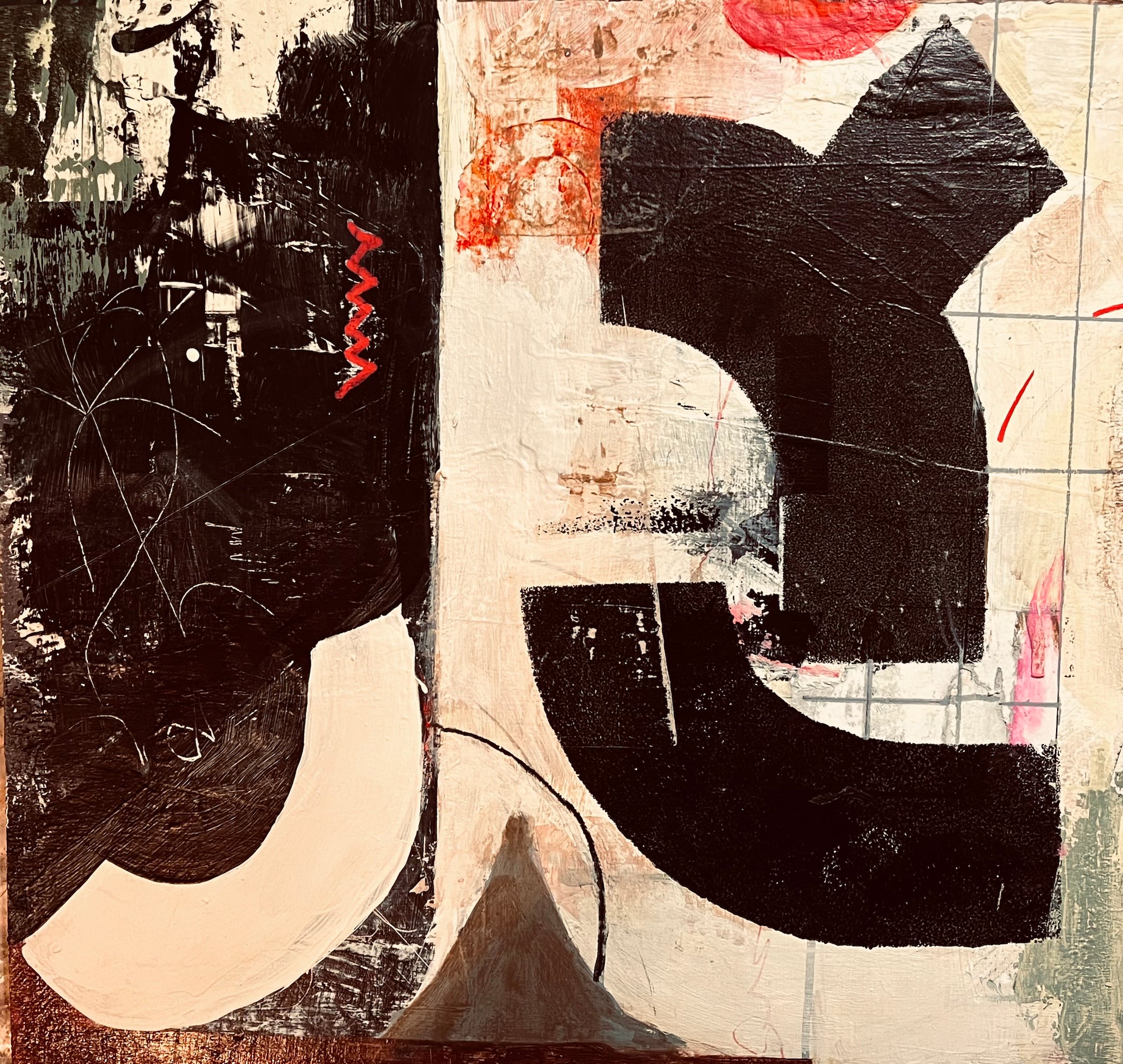 Devastating Loves & Transcendent Hatreds : Roberta Welburn-Milstead : Line Becomes a Letter A
Abrams Claghorn Shop
Regular price $395.00 Sale
Roberta Welburn-Milstead
Line Becomes a Letter A
Acrylic sanded on Birch panel, 12 x12 inches, 2023
$395 each
The theme of the current exhibition has been a creative and visual breakthrough for me. Due to my graphic design experience, I have been captivated by the use of typography, whether it be a line, number or letter. The line may be bold and graphic, simple yet lyrical. 
My husband was diagnosed with frontotemporal dementia. He was a voracious reader but this disease, along with robbing him of the use of speech, took away his ability to read. I observed him struggle with the written word, I suspect letters were reduced to mere muddled shape and line.
I'm in the process of creating new work while still experimenting with variation and intent. My hope is the work will touch others with the same emotion I had when the series began with a line.  
Roberta Welburn-Milstead resides in Danville, CA. A recent transplant from the East Coast, Roberta earned her BFA from Moore College of Art in Philadelphia. Prior to that she studied the Esthetics and Principles of Fine Art at the Barnes Foundation, led by Violette de Mazia. Roberta's early work was in photography and graphic design, with a primary focus on the darkroom process. In addition to her personal journey as a solo artist, Roberta initiated an art group 10 years ago in the San Francisco East Bay to further her exploration of collaboration and shared ideas. Roberta's most recent work is strongly influenced by her observation and interpretation of the chaotic and colorful world that surrounds us today. Both politics and nature–and even the nature of politics–have acted as Roberta's muse.