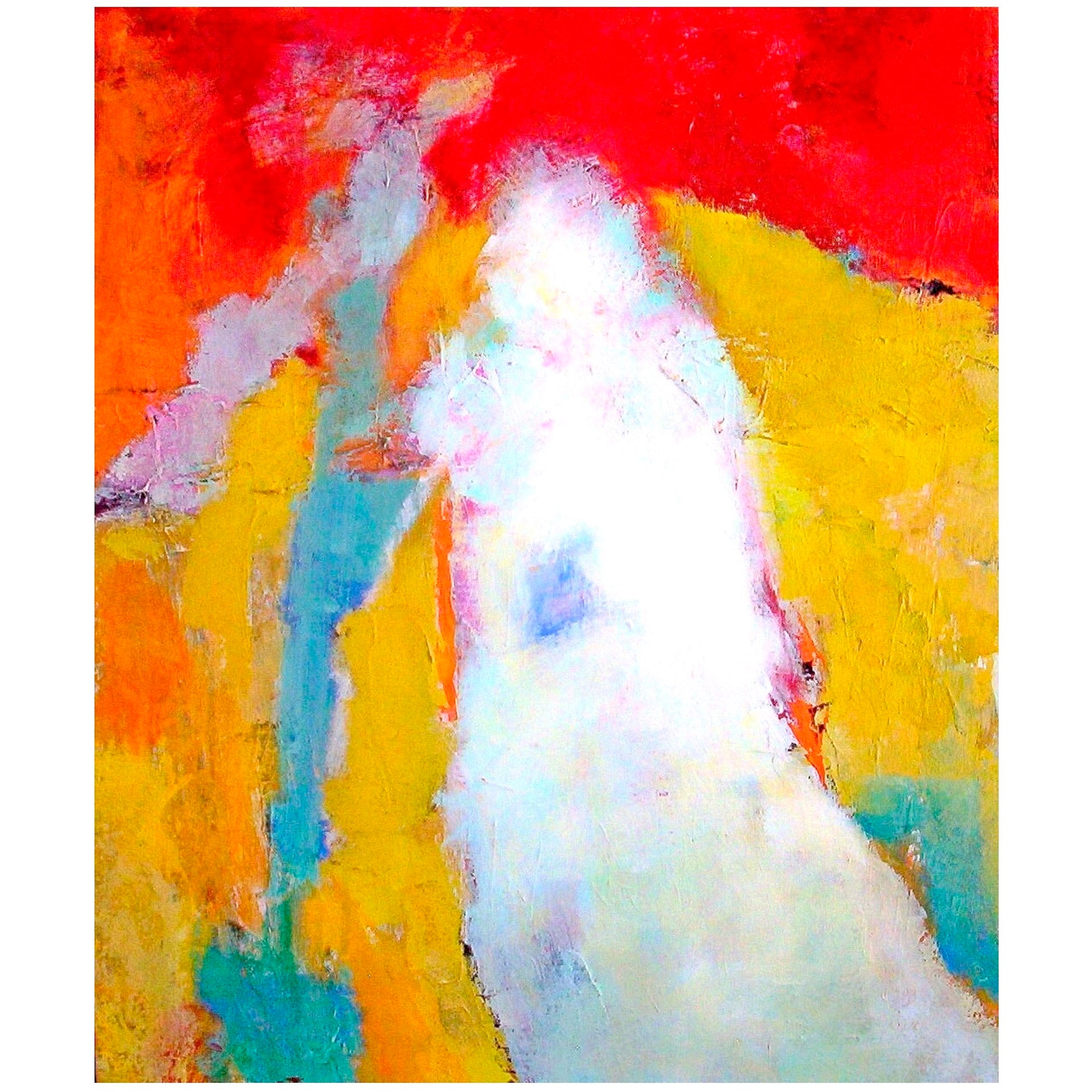 Devastating Loves & Transcendent Hatreds : Marian Yap : Stillness
Abrams Claghorn Shop
Regular price $575.00 Sale
Stillness
Acrylic on canvas
24 x 20 inches, 2017
$575.00
Elements of the natural world provide the inspiration for most of my current paintings. Guided by intuition, emotional response and a sense of exploration of the materials, I strive for simplicity and visual clarity, with particular interest in the subtle variations and effects color can have on perception and emotional response. I reinterpret landscapes or figurative subjects to include my emotional language and use color–not always as presented by nature–to express and convey impressions. My intention is to simplify expression as far as possible, to remove detail and discover the essence of an idea or emotion. Stillness was created at a time of life changing events, including loss of a loved one and the unexpected discovery of a newfound love that I thought I would never again experience.
Marian Yap grew up in New York City, where there was amazing access to museums and cultural institutions and the energy of the city was always present. She has lived in California since 1961, residing close to a major urban area and the beautiful Pacific Ocean, surrounded by incredible natural beauty. She draws from many cultures for inspiration, such as the Japanese concepts of wabi sabi and notan.
Marian studied at School of Industrial Art and at the Art Students League, in New York City. In the San Francisco Bay Area, she studied painting with Jackie DiCello, printmaking with Chantal deCleve, and with Linda Goodman at Il Bisonte in Florence, Italy, and mixed media with Inga Infante. She has exhibited in California and internationally, and her artwork is included in many private collections.