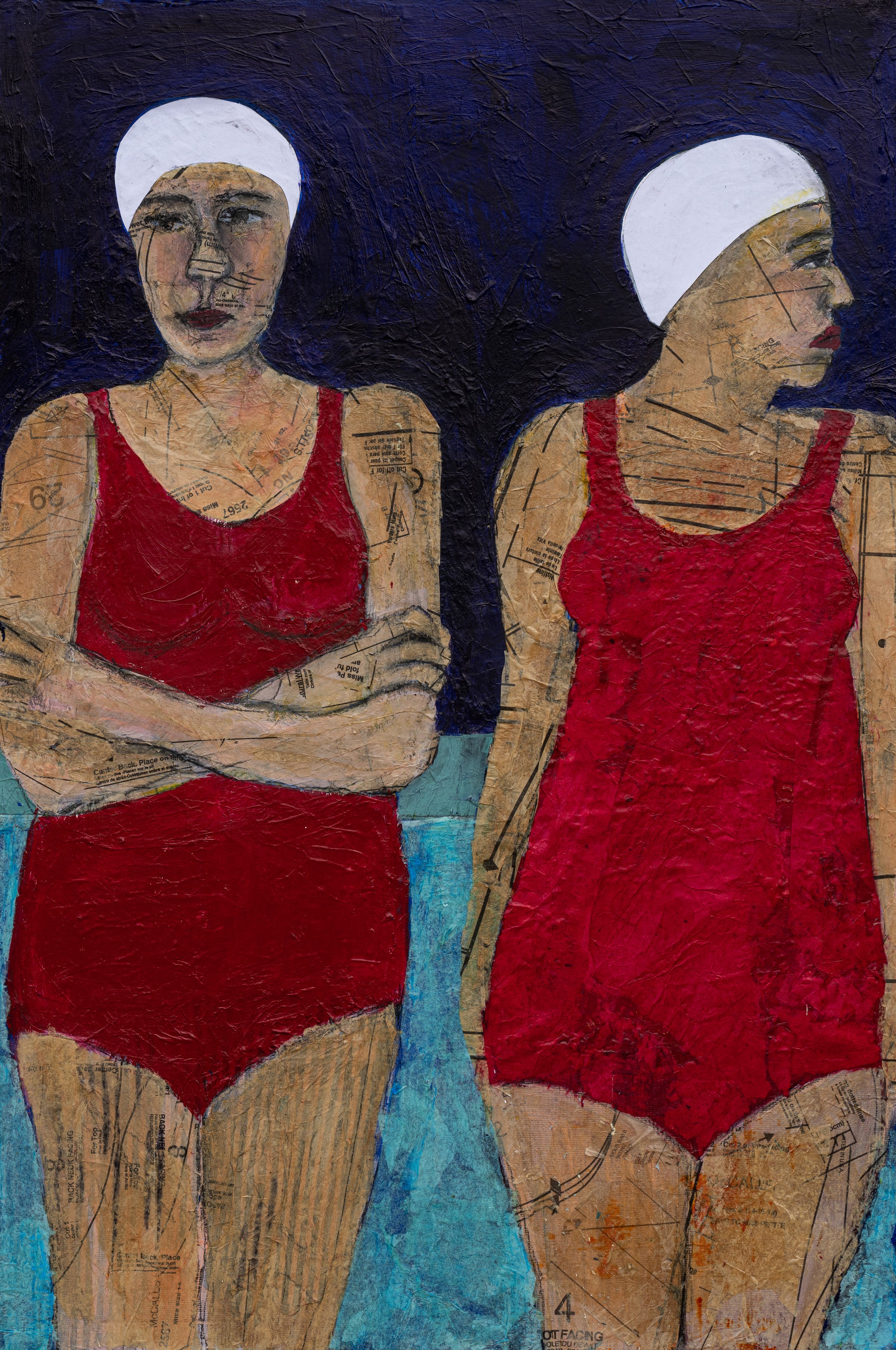 Devastating Loves & Transcendent Hatreds : Dobee Snowber : Stalemate
Abrams Claghorn Shop
Regular price $1,200.00 Sale
Stalemate
Acrylic, paper, ink and pencil on board
36 x 24 inches, 2023
$1,200.00
It Is usually the people we are most intimate with who inspire or provoke the most intense feelings of love and hate, each of these a dichotomy that cannot exist without the other. Within each of these dichotomies are many levels of feeling, and yet, are they always balanced? An equal measure of pain and passion, of appreciation and resentment, of lust and disgust? In relation to others, this is an ever present and ever precarious balancing act that often leads to ambiguous outcomes.
Dobee Snowber holds a BA in Intellectual History/Feminist Studies from Kirkland/Hamilton College and a BFA in Printmaking /Painting from the Maine College of Art, Portland, ME. She has participated in several residencies, including at the Air Studios, Vermont Studio School and Penland Art Center. She has shown extensively in various venues, including museums, galleries, solo exhibitions, group collaborations, and commercial projects and is part of several private collections in the United States  and abroad. She is a member of Artist Alliance, Northern California Women's Caucus for Art and ArtWorks Downtown. She is currently represented by SHOH Gallery, Berkeley, CA and Mary Praytor Gallery, Greenville, SC. 
Dobee is currently working as a mixed media artist, making time whenever possible to create. She has lived in the San Francisco Bay Area for more than 25 years. Prior to that, she lived in Santa Fe and various and sundry places east of the Rockies, including Maine, New York, Washington DC and New Jersey.