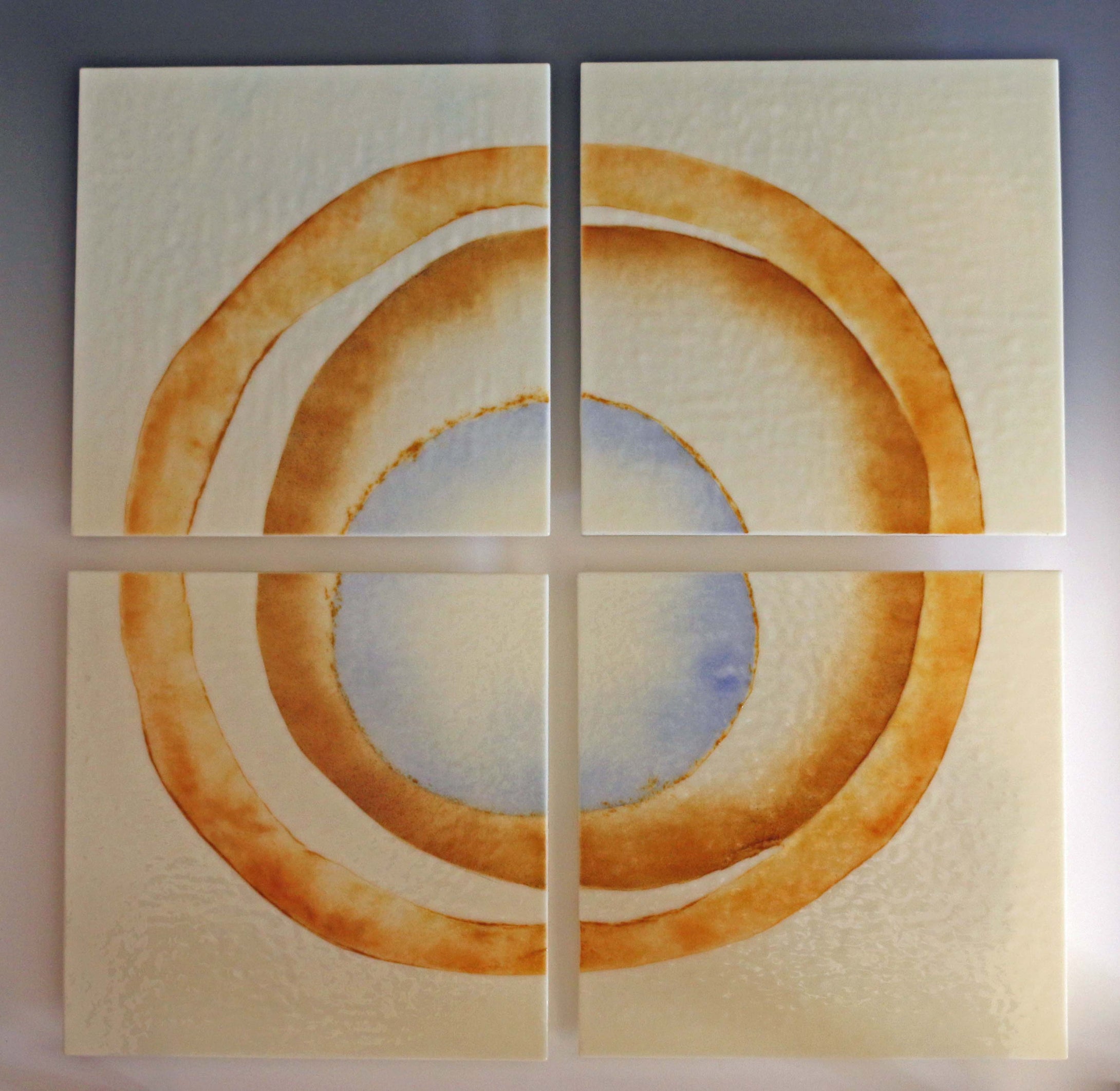 The Ground Upon Which We Stand: Sylvia Chesson-Ritual Bowls
Sylvia Chesson
Regular price $1,600.00 Sale
Each panel 11" x 11"
Overall 23" x 23"
fusible glass and glass powders, panels mounted on acrylic french cleats
My kiln formed art panels, Ritual Bowls are made from bases of sheet glass with powdered glass sifted over handmade stencils. The stacked bowl shapes represent bowls used in smoke rituals to clear out negativity and to create healing. The intended message of my artwork is to illustrate a desire to find peace. The difficulty of achieving peace is shown by splitting the bowls among the four separate panels.