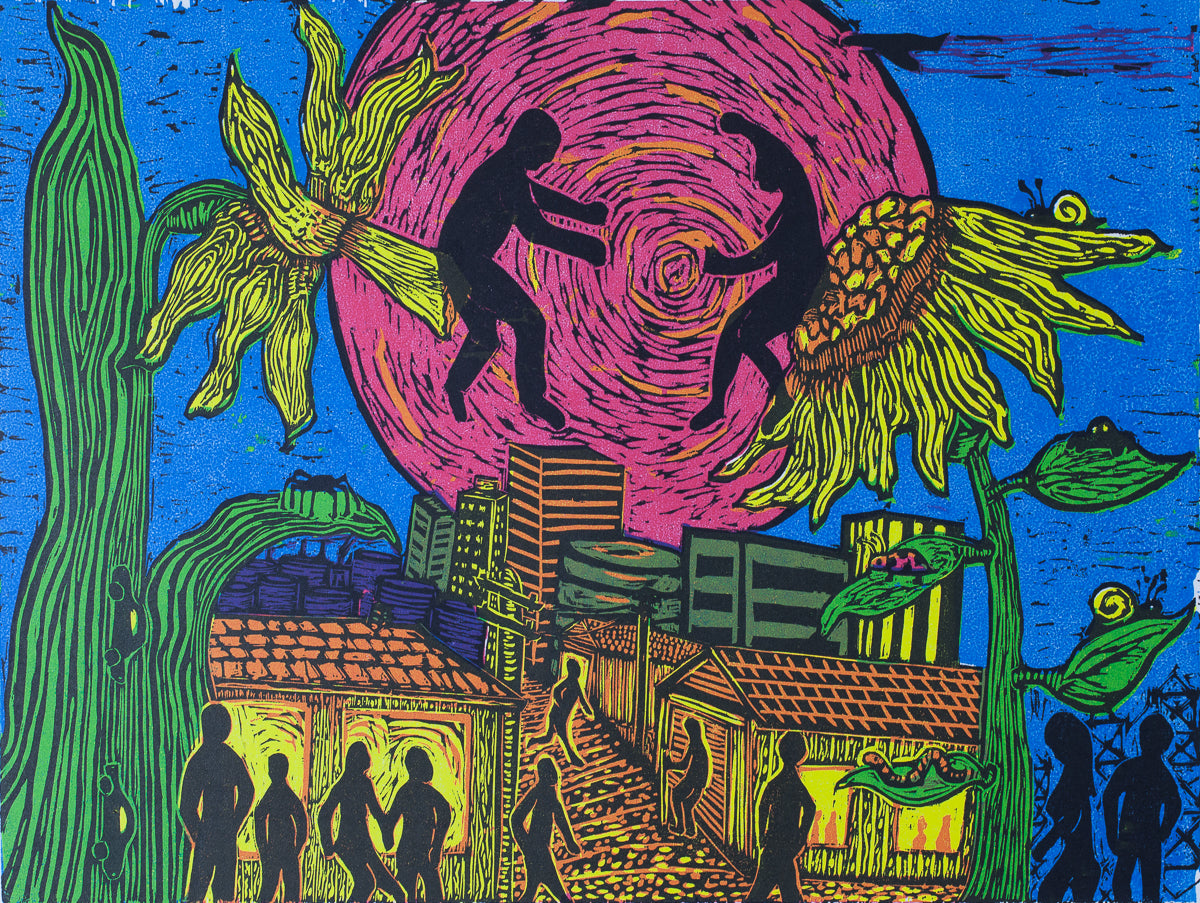 The Ground Upon Which We Stand: Carol Brent Levin-Urban Nature Sunset
Carol Brent Levin
Regular price $500.00 Sale
15" x 20" 
Hanco Oil based etching inks on Hosho Professional Paper
4 Color Wood Block Print
I have always enjoyed the beauty that nature offers.  I am happiest when I can smell clean fresh air and hear the birds singing. It seems like this was once a simple thing. Now my air is often scented with car emissions or smoke. The music of birds is usually muffled by sounds of traffic and construction. As the human population grows, we have expanded into areas that were once wild. Habitats for all are changing. As the earth gets more crowded, our world is shrinking.  My art reminds us that nature can save us!