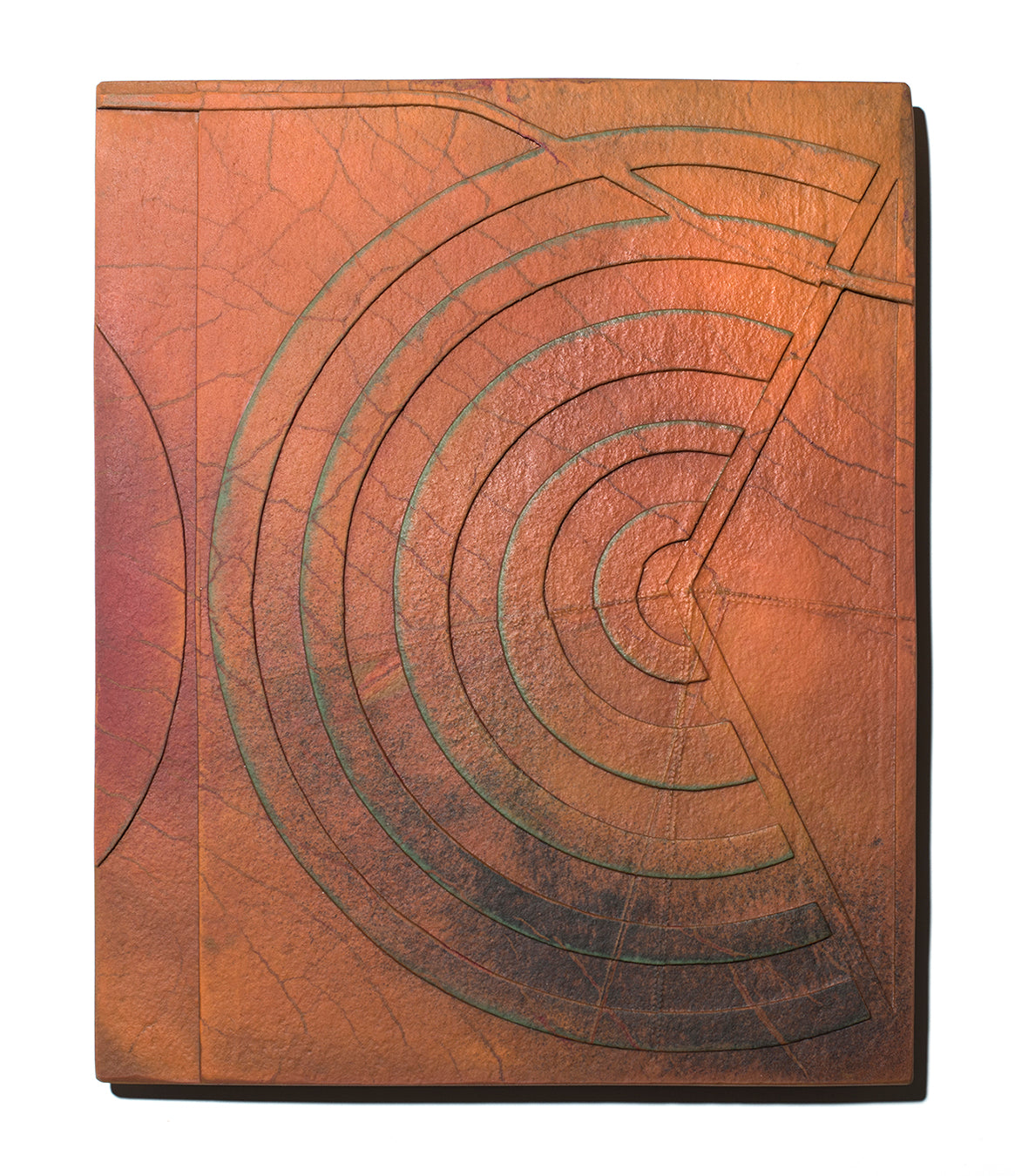 Particles-Richard Parrish: Untitled
Richard Parrish
Regular price $1,500.00 Sale
15" x 12" 

Statement
As an artist and an architect, I find inspiration in both the natural and the human-made environments. My work investigates the intersections and collisions between the natural landscape and the human impositions on that landscape. It is concerned with both physical and temporal conditions, rooted in the landscape of the intermountain west in the United States.
As an artist working in glass, I make a wide range of work from functional objects to fine art pieces to public art installations. The work can be wall mounted, such as the bas relief panels; suspended such as in the Bozeman Public Library; installed as windows such as in the Synagogue of Temple Beth Sholom; or as mixed-media sculpture.
My 20 plus years as a professional artist have given me the opportunity to develop my artistic and technical skills to become an internationally recognized artist and teacher. 
Biography
Richard Parrish operates a studio for kiln-glass in Bozeman, Montana. He holds a Master of Architecture degree from the Cranbrook Academy of Art in Bloomfield Hills, Michigan and a Bachelor of Architecture degree from the University of Idaho in Moscow, Idaho. His work was selected for the Corning Museum of Glass's New Glass Review 27 and 38. He was featured in two recent exhibitions, one at the Pilchuck Glass School Gallery in Seattle and one at the Rockland Art Center in Nyack, New York. He was featured in a solo exhibition at the Rockwell Museum in Corning, New York and in a group exhibition at the Glasmuseet Ebeltoft in Denmark, both in 2016.
Richard has taught architecture and design at The University of Michigan and Montana State University. He teaches classes in kiln-glass throughout the world, focusing on the visual elements of design; color theory; and inspiration, meaning and intent.
DUE TO THE DELICATE NATURE OF THIS ITEM SHIPPING WILL HAVE TO BE CALCULATED & CHARGED SEPARATELY. WE WILL CONTACT YOU TO DISCUSS SHIPPING OPTIONS AFTER THE ITEM IS PURCHASED.