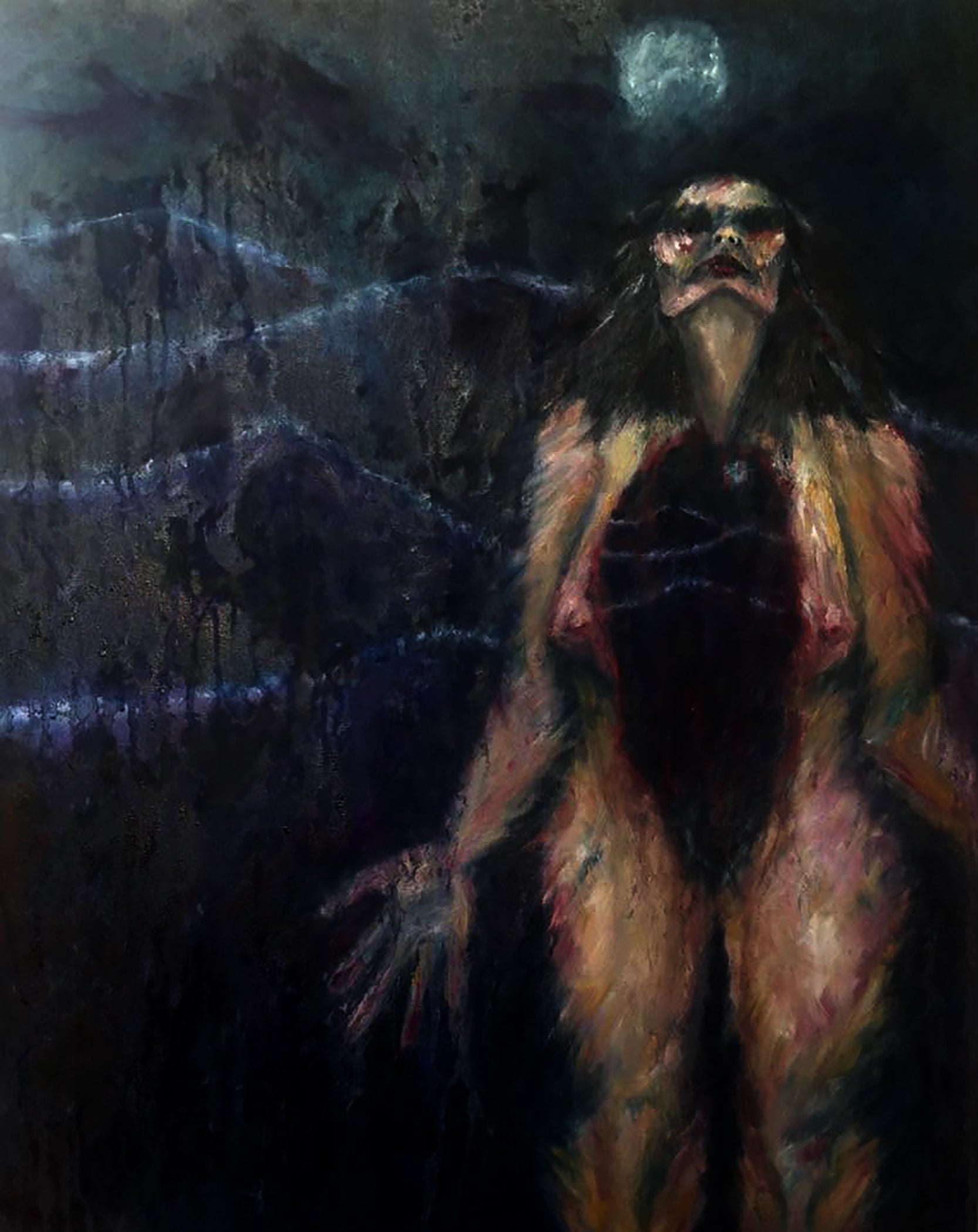 Devastating Loves & Transcendent Hatreds : Ruth Petersen Shorer : Emptiness
Abrams Claghorn Shop
Regular price $2,700.00 Sale
Emptiness
Oil paint on wrapped canvas 
30 x 24 inches, 2018
$2,700.00
It has been said, "would you have loved less to have grieved less." Hurt, anger, sadness, regret, longing and grief are all part of loss. My dreams died with the death of the relationship. The death of my lover, loss beyond words, a hole in my heart. The devastation leaves me empty, my soul hurts. The pain mixed with the continued love and hate is incomprehensible emotionally. Is it ever understood and assimilated? Or, is it just put aside that I may carry on? My work is painted with the passion, intensity and emotions that are unable to be expressed in words.
Ruth Petersen Shorer's narrative paintings and sculptures capture powerful universal feelings created by the dichotomies of life. The intensity of experience is felt through depth of color, form and content. The expressive pieces are passionate and inspiring, much like life. 
From paintings on canvas, to mixed media and paper, to recycled glass and plexiglass, the pieces step both inside and outside the box. They often evoke a time and place in Ruth's life, yet others have told her the scenes bring back their own experiences and memories. Ruth's fingerprints on her work are distinctive across the many mediums she uses to express herself and hopefully reach others. The personal becomes universal.
Born and raised in New York City, she is Californian by choice. Ruth attended art school and the school of life, both equally valuable. Her work has been exhibited in juried shows, fine art galleries, private collections and museums.