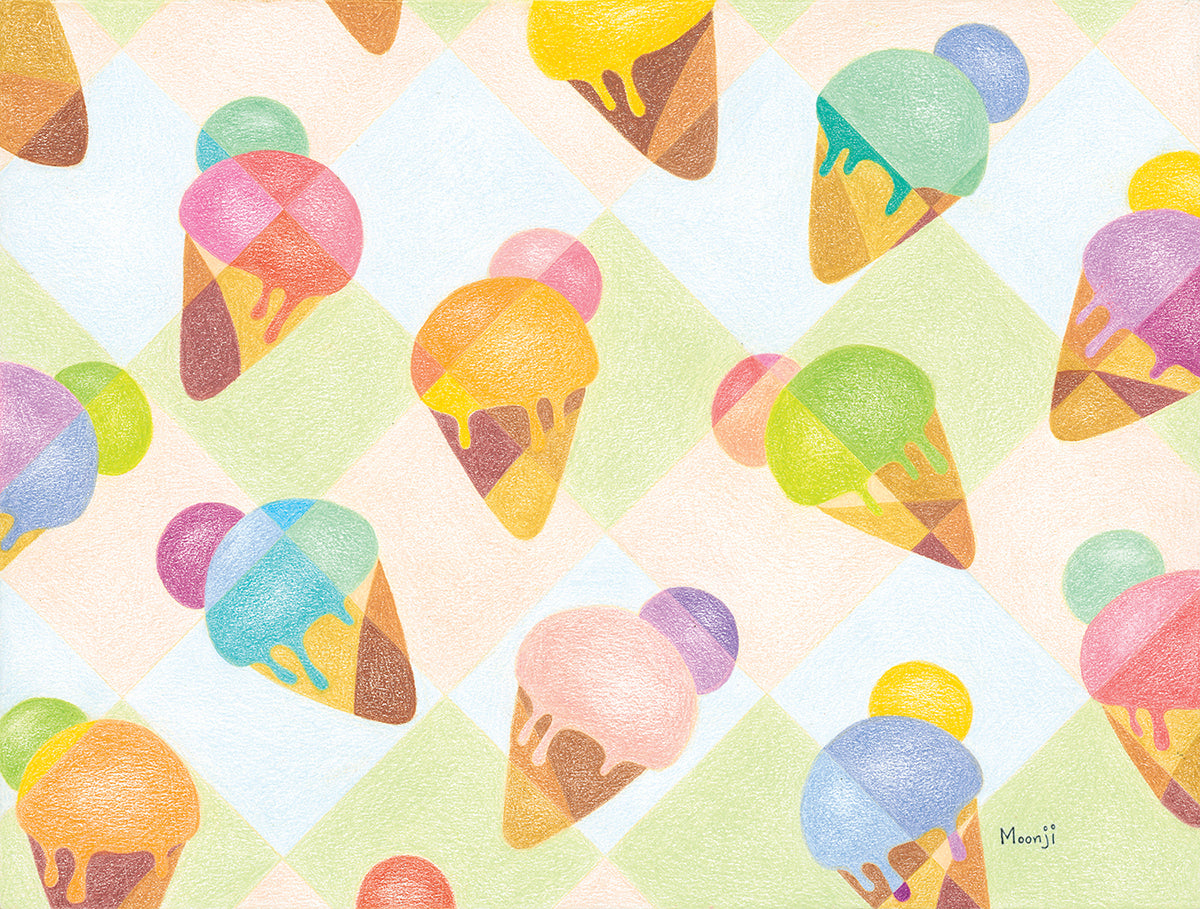 Moonji Pickering: Print - Ice Cream
MoonJi L Pickering
Regular price $45.00 Sale
9 x 12" Giclee Print
Many people have told me when they see my art it either calms them down or it cheers them up. Those kinds of comments are what motivate me. Bringing joy and happiness to others through my artwork is my main goal.
The best way to do it is by capturing the moments that make me happy.
That is why my art subjects are often moments or scenes you can find in daily life.