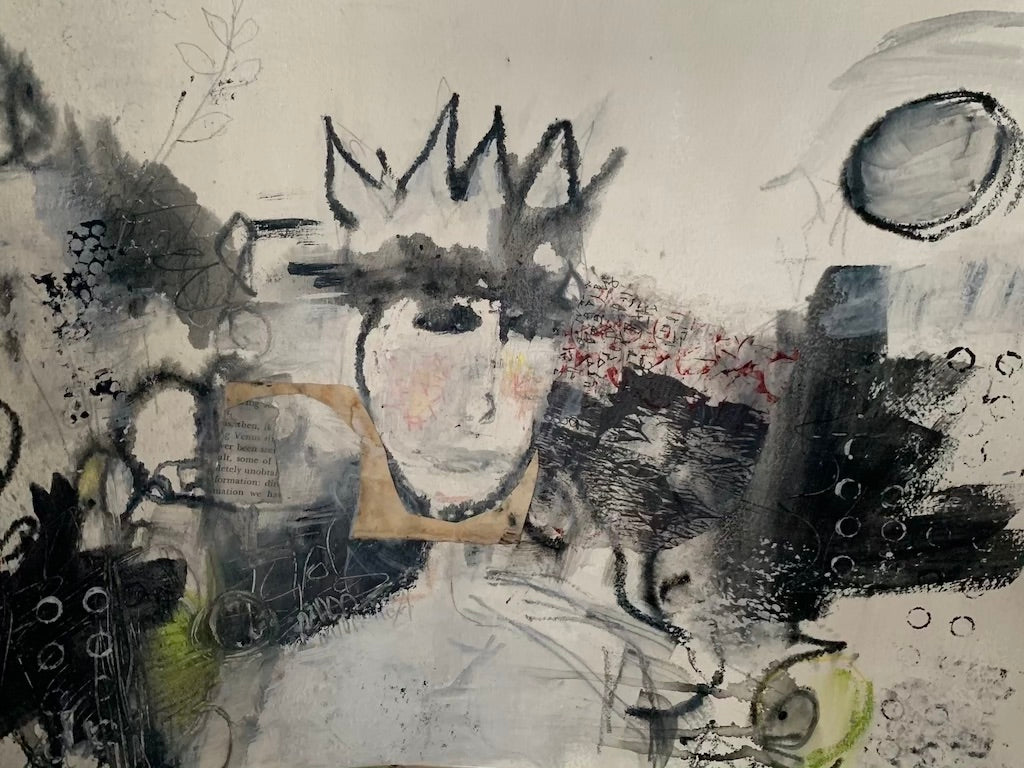 Thriving in Place: Laura Rifkin - Queen
Abrams Claghorn Shop
Regular price $2,500.00 Sale
12 x 16", Mixed Media
Artist Statement
Life is a balancing of opposites.  Building up and taking away.  Complexity and simplicity. The single note and the chorus. Discord and harmony. We are gaining, we are losing. We are in the process of disintegrating and emerging and sometimes at the same time.  And just when we think we have arrived, we are often leaving. 
I work with ephemera, paint, mixed-media, and have a love of what is discarded, disregarded, and dispossessed.  I do not lead my work, but I follow.  Allowing my muse to take over, I enter the work without a plan.  Creating layers and taking away layers.
Using the process of resonance. I see what is calling me, what is in front of me.
Perhaps, after time, something emerges.  A minor note, a discordant chord, a tenuous balance, a resolution. 
My work points in the direction of the ephemeral, the unchanging, the tension of opposites, the still at the center.
Artist Bio
Laura Rifkin is a 61-year old artist living in Emeryville with her kitty Graycie. She is engaged with all of the mysteries of life and is delighted by the unexpected twists and turns of her path.