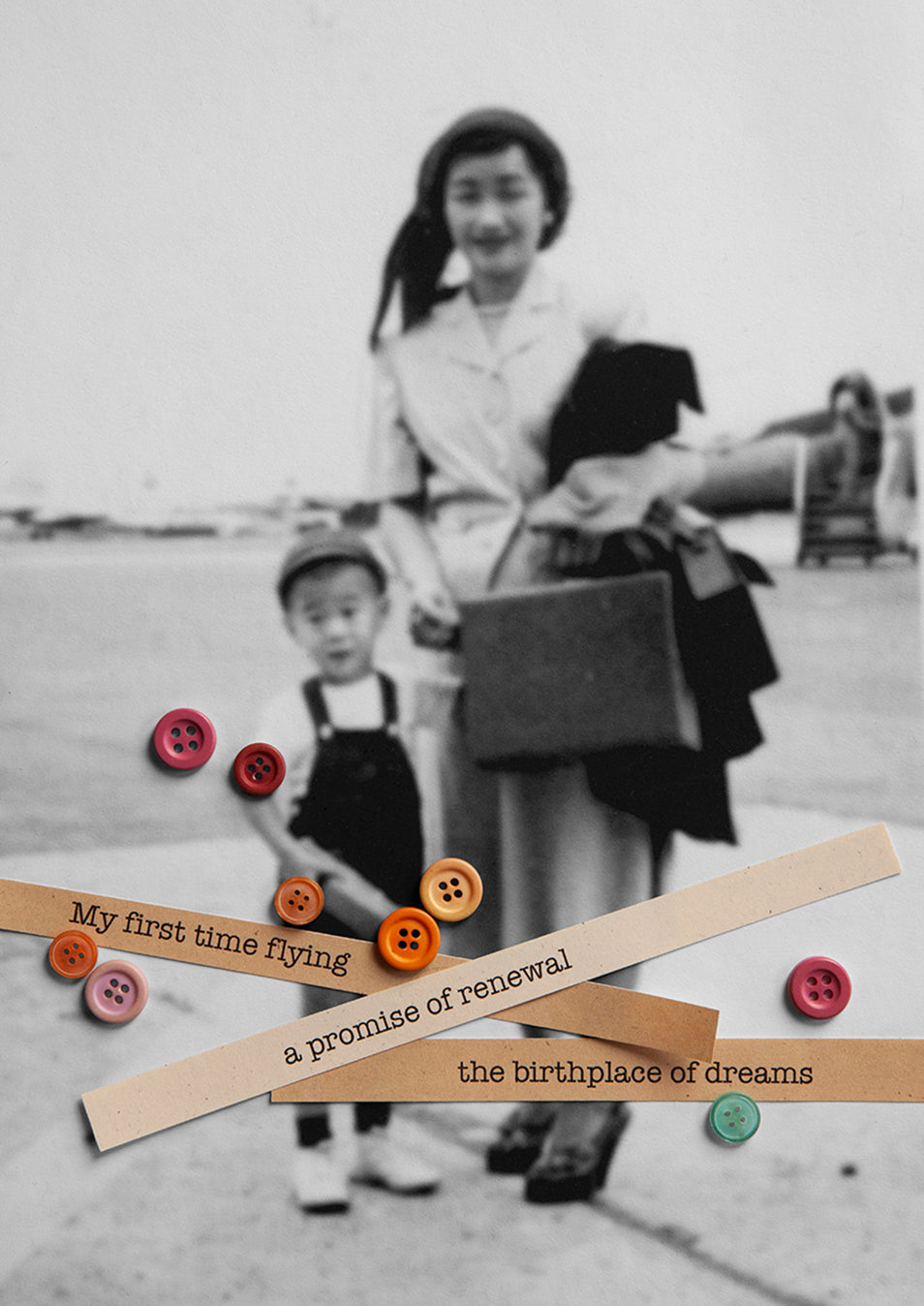 Thriving in Place: Jerry Takigawa New Beginning
Abrams Claghorn Shop
Regular price $1,250.00 Sale
 19 x 14" , digital print
Artist Statement
The Balancing Cultures series highlights the racism deeply woven into the fabric of our society. A recent discovery of family photographs compelled me to express the shame and loss suffered by my family in the WWII American concentration camps. These images add humanity to the historical record—facts require testimony to be remembered. I seek to give voice to the feelings resulting from EO 9066 that my family suppressed; reminding us that hysteria, racism, and economic exploitation are still a force in our country today. The camps designed to assuage these reactions became the shadow aspect of an entire Japanese American community. Silence sanctions—documentation is resistance—especially during this renaissance of social justice. 
Artist Bio
Jerry Takigawa is an independent photographer, designer, and writer. Exhibited internationally,    
he is the recipient of the Imogen Cunningham Award, the Clarence J. Laughlin Award, CENTER's
Curator's Choice Award and the Rhonda Wilson Award. His work is in the permanent collections
of the San Francisco Museum of Modern Art, the Brooklyn Museum, the Crocker Art Museum, the
Santa Barbara Museum of Art, the Library of Congress, and the Monterey Museum of Art. He
studied photography with Don Worth at San Francisco State University and received a degree in art
with an emphasis in painting. Takigawa lives and works in Carmel Valley, California.