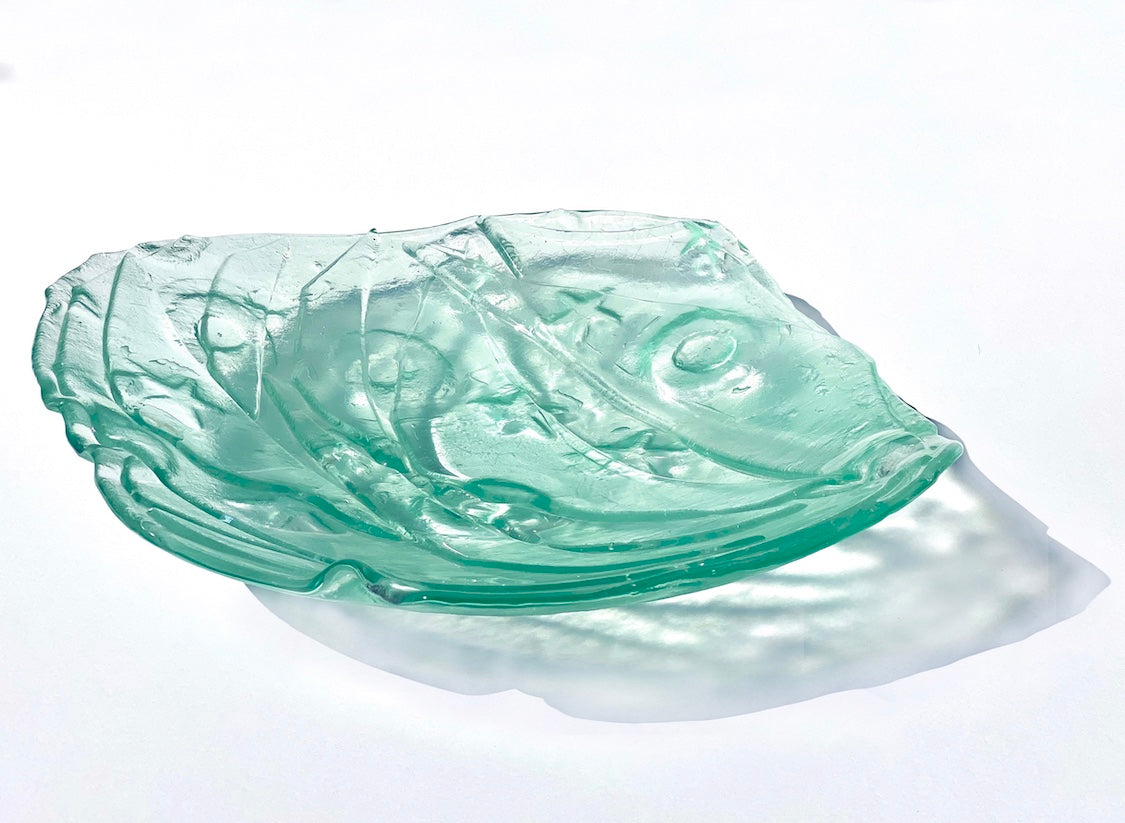 Thriving in Place: Holly Wallace - Warped
Abrams Claghorn Shop
Regular price $300.00 Sale
14 x 14 x 2", recycled cast  glass
Artist Bio
Trained as a sculptor, I tried many mediums but particularly loved metal welding and casting. My life long love for glass began in the early 70's after discovering that there was a new movement to develop small scale individual glass studios.  Prior to that, glass was made in factories, i.e. Stuben, Orrefors, Tiffany etc.  
I studied glass at CCAC with Marvin Lipofsky, Pilchuck Glass School with Dale Chihuly, et. al., Pratt Institute with Fritz Driesbach.
Glass blowing had everything that I loved about working with metal- fire, form and permanence but it also had the missing element- LIGHT and of course, color.  I was totally hooked!
I built the only woman owned and operated hot glass studio in the Bay Area, Ruby Glass Works.  During that time my work was carried in the SFMOMA store, Chicago Art Institute, Gumps and galleries across the country.
After closing my studio in 2008 due to personal and economic reasons, I began transitioning to an exploration of "warm" glass fusing, slumping and casting.
The piece in this show is an open face casting using recycled plate glass which is cast in a mold made from an impression of a manhole cover.  It is a laborious process that begins with a clay negative impression then a plaster/silica mold.  The glass is cast in a kiln at 1495 degrees.  After that it is slumped in another mold at 1250 degrees.  The color is the natural color of plate glass.
My love for glass has never diminished
So much of Art is involved in making the seemingly insignificant have relevance.  I find the industrial designs of the overlooked utility covers intriguing and worthy of translation into an art form which elevates them visually. The medium of glass transforms these static patterns into a luminous dance of light and shadow.