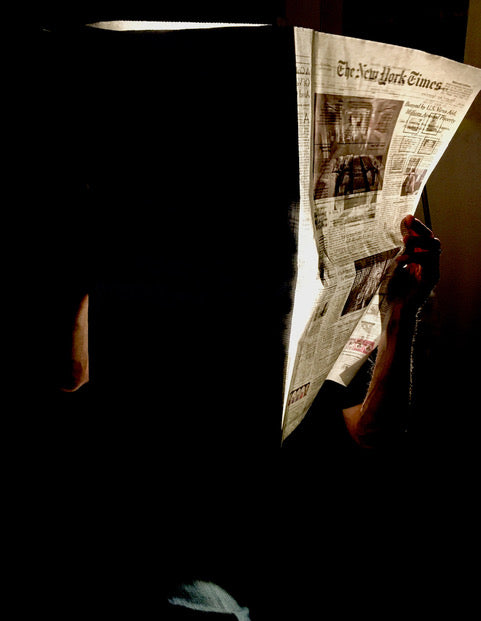 Thriving in Place: Deborah Lichtman - The Day's News
Abrams Claghorn Shop
Regular price $300.00 Sale
 13 x 17", Digital Print
Artist Statement
I have an affinity for photographs that invite the viewer into the frame. High-contrast images can do this through the juxtaposition of extremes: the light and the dark, the visible and the unseen. I like to think that the darkness in this photograph attracts attention because it appears alongside a brightly lit page of the newspaper and a partial glimpse of its reader. The image provides just part of a narrative; the viewer fills in the rest.
This photograph gives me a visual way to express my ambivalent relationship to the news during the past six months. To the viewer, it may convey something else entirely.
The photograph is dated June 22, 2020.
Artist Bio
I'm a professional educator, an academic with a deep love of literature and all things visual. As the daughter of immigrants, I count the days until the next election. And I wish I could stop reading the newspaper until then.