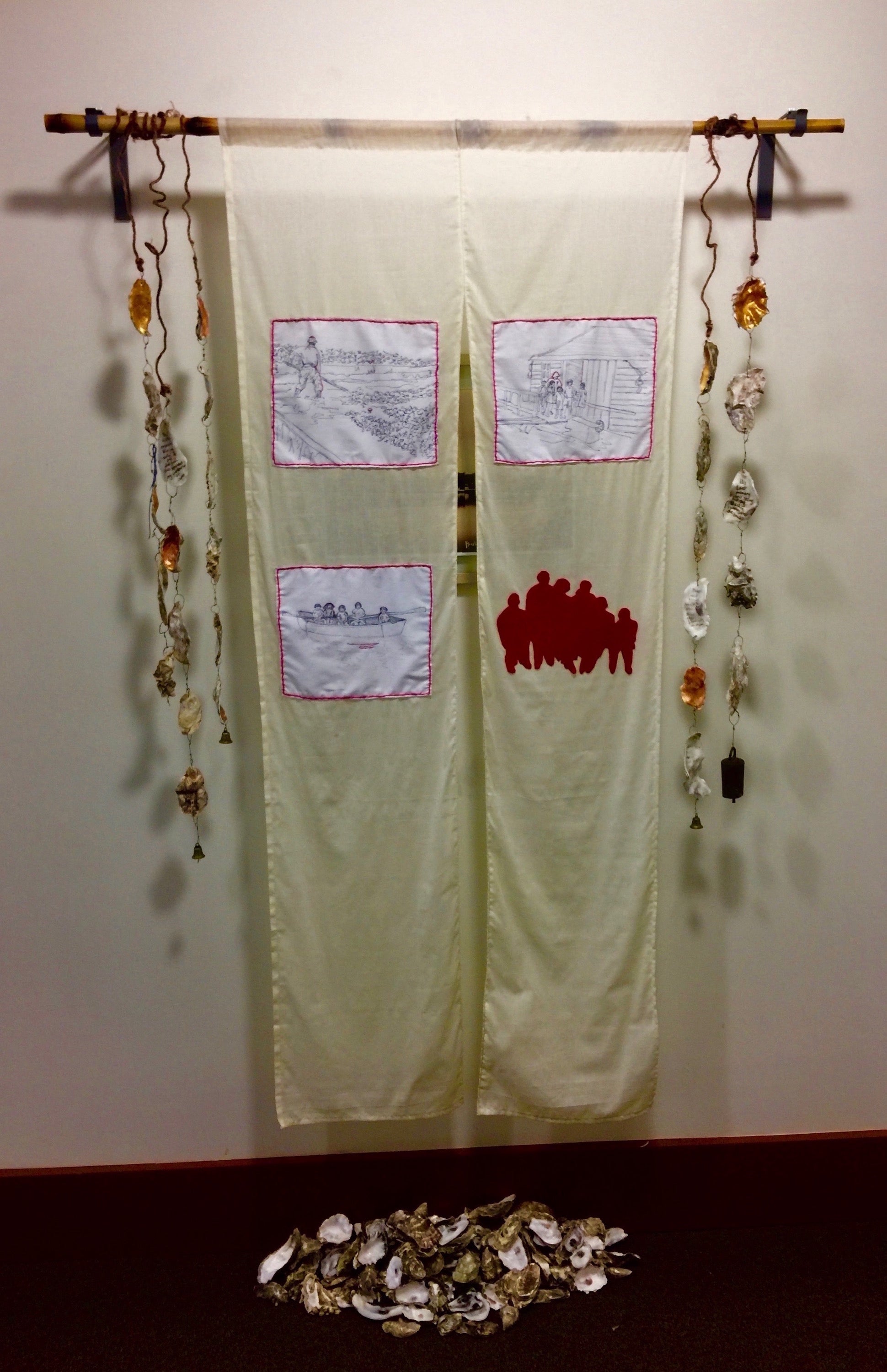 Shimmer: Na Omi Judy Shintani: Legacy of Memories Noren (Japanese door curtain)
Na Omi Judy Shintani
Regular price $2,000.00 Sale
102 x 40 x 12 "
Textile, oyster shells, photo, pen, thread
My grandparents came from the island nation of Japan where there is deep connection to water – a symbol of purity, peace, and life itself. They immigrated to a place much like where they had lived – blue, green, beautiful –in the Puget Sound of Washington.
The story of my father's family – oyster farmers in the 1930's, is told on the noren, a Japanese door curtain - a veil, and a memory portal to that time. Oyster shells embellished with memories hang on either side. Behind the noren is a photo of their houseboat serenely sitting in the sound. My father and his siblings rowed a boat to school every day. Seals sunned themselves on the deck of their houseboat.
When Pearl Harbor was bombed, executive order 9066 removed people of Japanese descent off the West Coast. The family was taken away and imprisoned in the desert of Tule Lake concentration camp. My grandparents never returned to their previous life. They became farm laborers and moved to San Joaquin County – far from the ocean.
During my childhood summers my father took us to visit his sister in Washington. He told us stories of happier times, returning to his idyllic innocence and the time when his father was a successful proud oyster farmer in those peaceful waters.