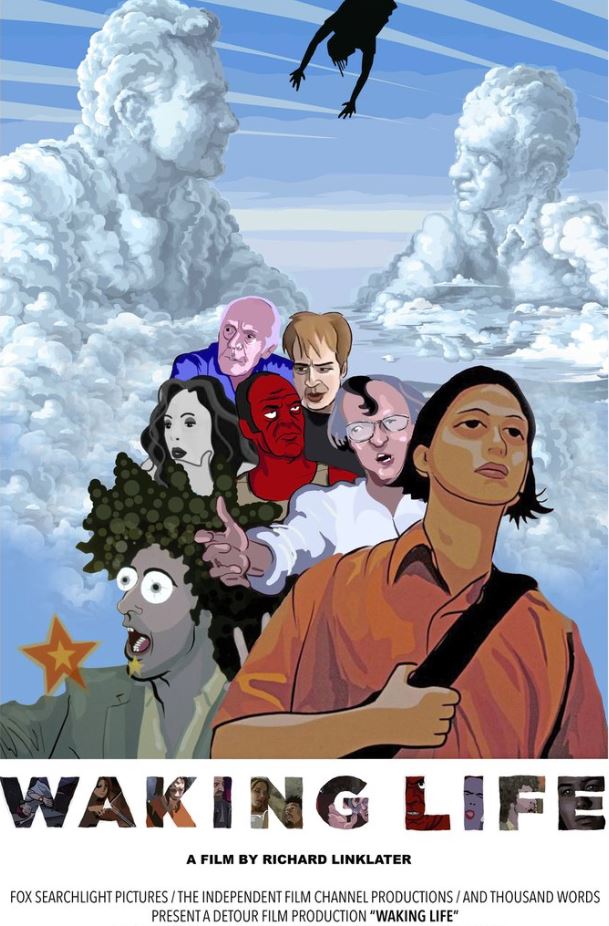 Art Movie Night
Abrams Claghorn Shop
Join us we will be hanging out, drinking Ghost Town Beer, eating yummy popcorn and watching "Waking Life" for our first ART MOVIE NIGHT! This event will be held once every other month featuring a different movie each time. 
Invite friends and see you on MARCH 18TH at 6:30 - 8:30 ish
Details about the movie:
Waking Life is a 2001 an experimental philosophical adult animated docufiction film directed by Richard Linklater. The film explores a wide range of philosophical issues including the nature of reality, dreams, consciousness, and the meaning of life. The film was entirely rotoscoped, although it was shot using digital video of live actors with a team of artists drawing stylized lines and colors over each frame with computers, rather than being filmed and traced onto cells on a light box. Waking Life premiered at the 2001 Sundance Film Festival.